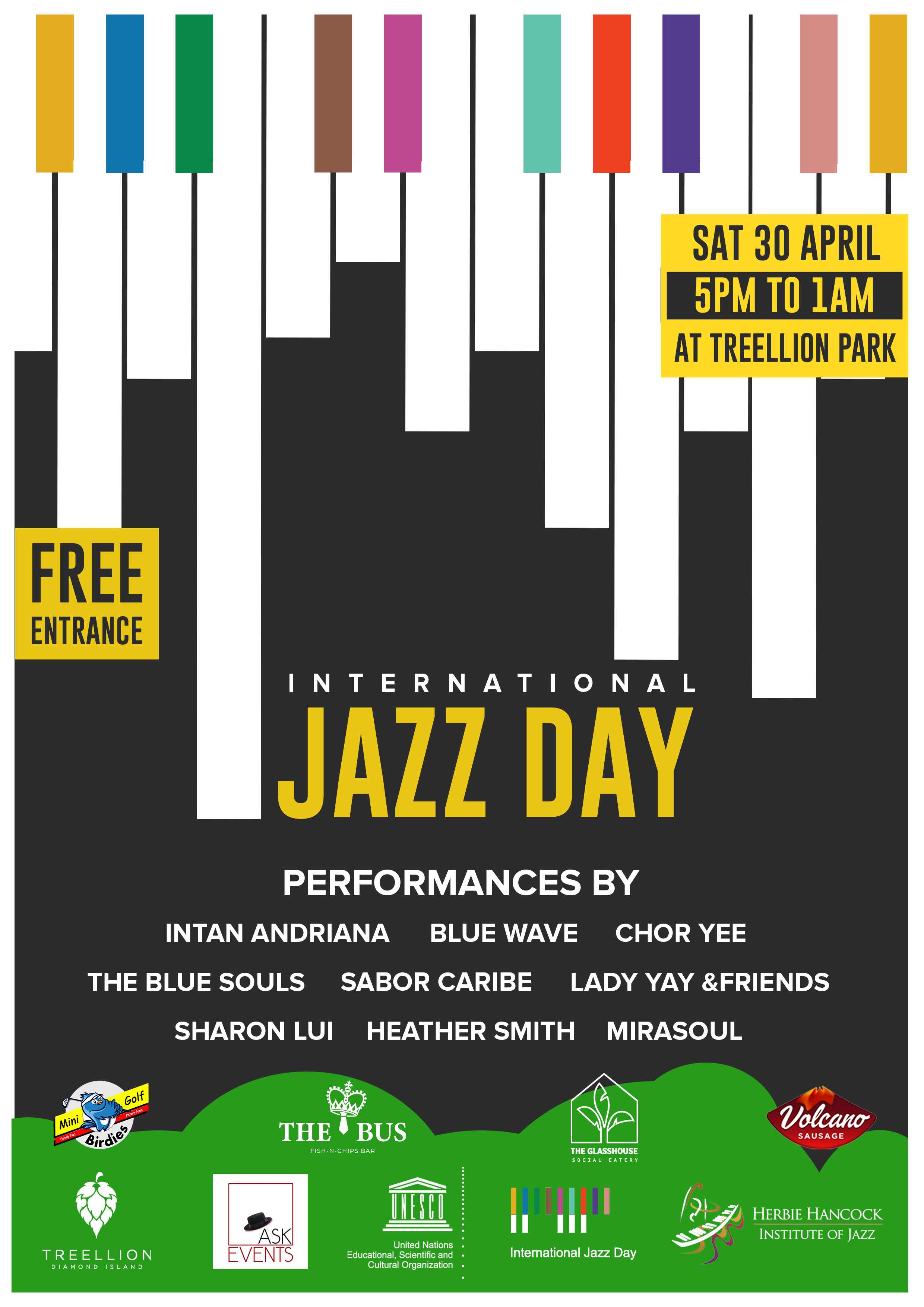 In honor of the International Jazz Day 2022, ASK Events will be showcasing all Jazz styles in a Music Fest @ Treellion Park Phnom Penh, from 5:00 pm until 1:00 am.
• A total of 9 bands and 26 artists performing
• Two scenes: one at The Bus square, one at the Glasshouse
• All kinds of Jazz featured: Blues, Soul, Funk, Fusion, Latin and Electro
• DJ/Sax performance until 1:00 am to jazz the night away!
• FREE entrance for everyone
A dream lineup!
Organizer(s)
ASK Events
Contact Person: Philippe Javelle
Tel: + 85561721041
Email: [email protected]
Treellion Park
Koh Pich Street
Khan Chamkar Mon
Phnom Penh, Phnom Penh