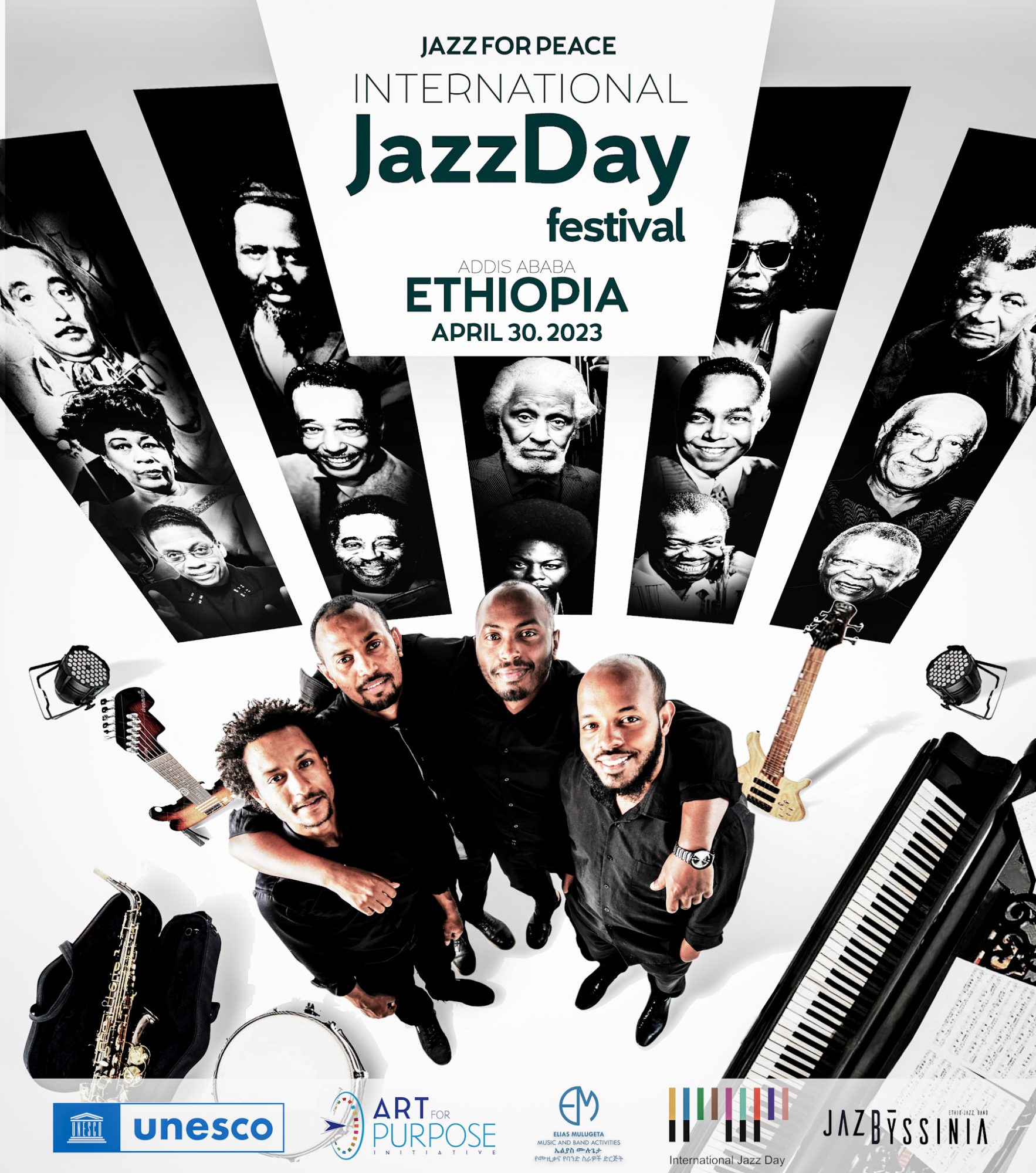 Peace is a timely message, both in Ethiopia and other parts of the world, that needs
to be addressed now more than ever. Jazz as a music style embodies peacekeeping
values including: attentiveness, listening to others, opening up to other cultures,
sharing common experiences, and being trusting of others while asserting one's
individuality. Jazz is a music that can shape our character by giving us courage,
preparing us to improvise and innovate, giving others an equal voice, and forcing us
to listen. Jazz has the power to speak loudly about the value of being human, making
it the ideal style of music for delivering the message of peace. JazzDay will be celebrated as a festival featuring jazz artists both from Ethiopia and abroad.
Organizer(s)
Art for Purpose Initiative and Elias Mulugeta Music and Band Activities/EMMBA
Contact Person: Elias
Tel: + 251920719177
Email: [email protected]
AU
Angola st.
Addis Ababa
Addis Ababa, Ethiopia 1000
More Celebrations in Ethiopia for International Jazz Day 2023