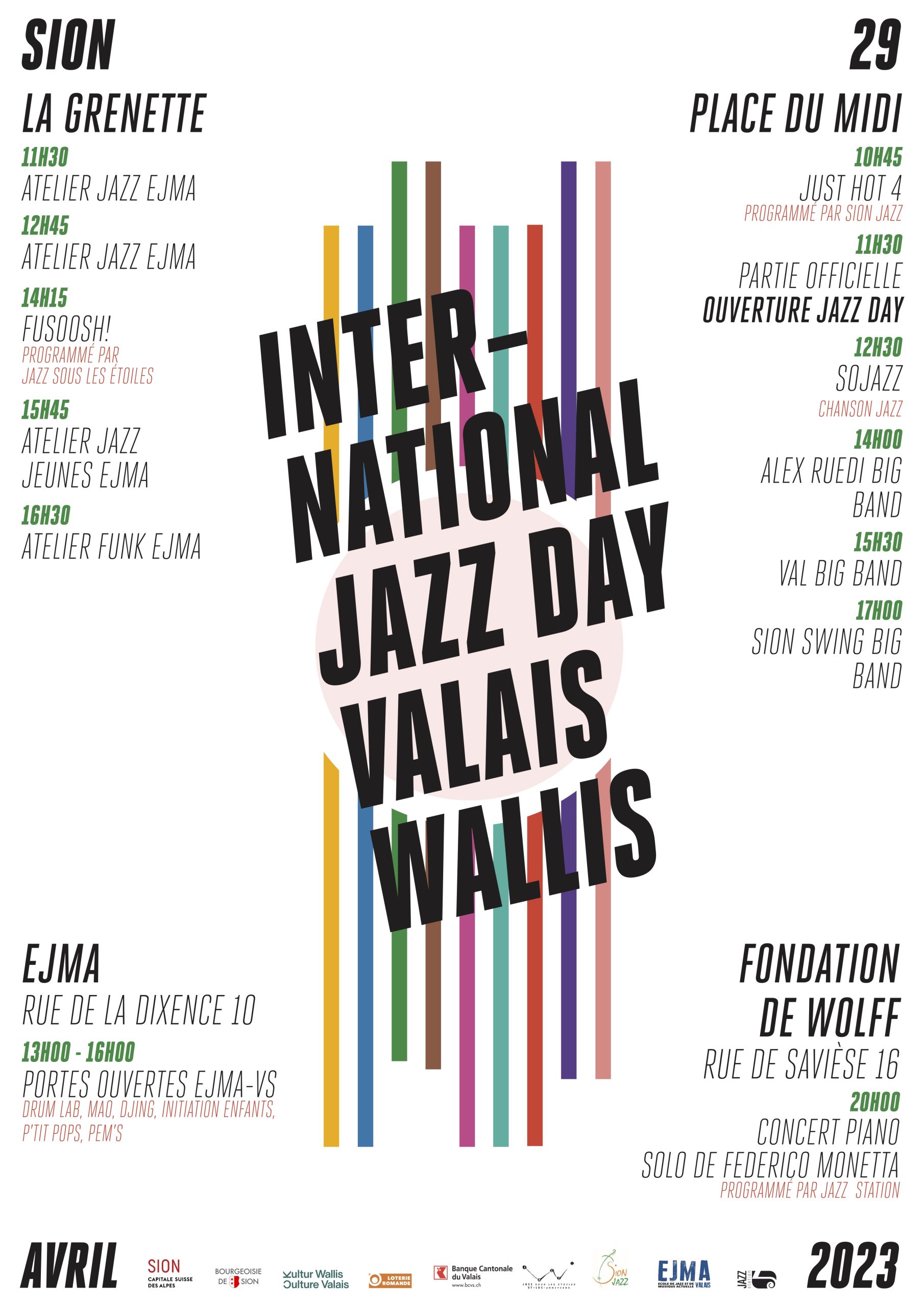 Le 29 avril, la capitale valaisanne vibrera aux sons et aux rythmes du jazz !
Des concerts dans toute la ville de Sion de 11h à 21h.
Programme complet sur notre site : www.jazzdayvalais.ch
###
On April 29, the Valais capital will vibrate to the sounds and rhythms of jazz!
Concerts throughout the city of Sion from 11 a.m. to 9 p.m.
Complete program on our website: www.jazzdayvalais.ch
Organizer(s)
Jazz Day Valais-Wallis
Contact Person: Pascal Walpen
Tel: + 41273234965
Email: [email protected]
3 scènes dans la ville
Grenette, Place du Midi et Fondation de Wolff
place du midi
Place du Midi
Sion, VS 1950
More Celebrations in Switzerland for International Jazz Day 2023