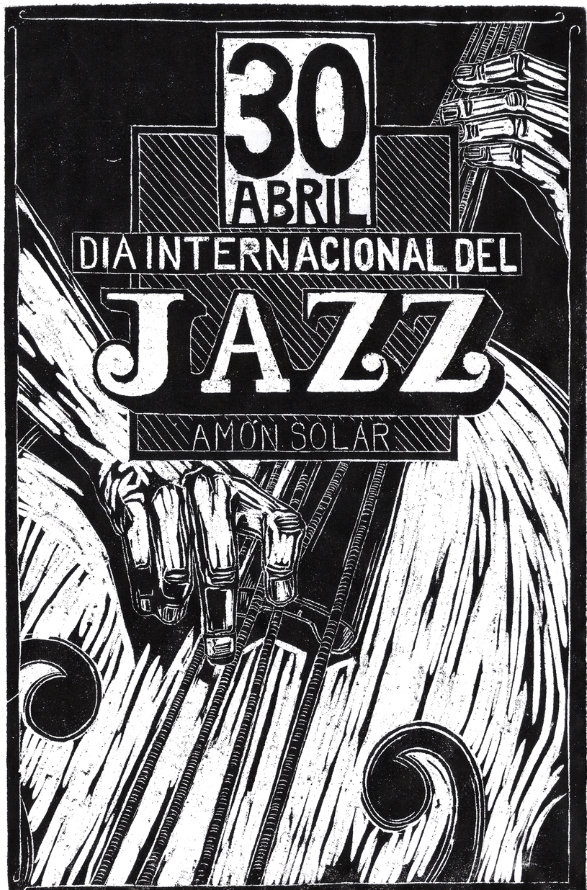 Regresamos con la tradicional celebración del Día Internacional del Jazz en Amon Solar y El Sótano!!
Desde el 2018 no celebramos juntos y queremos verlos a todos!
Un día lleno de buena música y amigos para disfrutar de este idioma universal que trasciende las fronteras!
Domingo 30 de Abril 2023 marca el tan esperado regreso de este evento. El lunes es feriado así que vamos para largo. Iniciamos el día temprano para recibir también a los mas chicos y darles la oportunidad de disfrutar de esta celebración!
Proyecciones, exposición fotográfica, Lindy Hop, discos de vinilo y mucha mucha música en vivo!
###
We are back with the traditional celebration of International Jazz Day at Amon Solar and El Sótano!!
Since 2018 we haven't celebrated together and we want to see you all!
A day full of good music and friends to enjoy this universal language that transcends borders!
Sunday April 30, 2023 marks the long-awaited return of this event. Monday is a holiday so let's go long. We start the day early to also receive the youngest and give them the opportunity to enjoy this celebration!
Projections, photo exhibition, Lindy Hop, vinyl records and lots and lots of live music!
Organizer(s)
Amon Solar
Contact Person: José María Alfaro
Tel: + 50683999130
Email: [email protected]
Amon Solar
Calle 3, Avenida UNESCO
Calle 3, Avenida 11
San Jose, San Jose 506
El Sótano
Calle 3, Avenida UNESCO