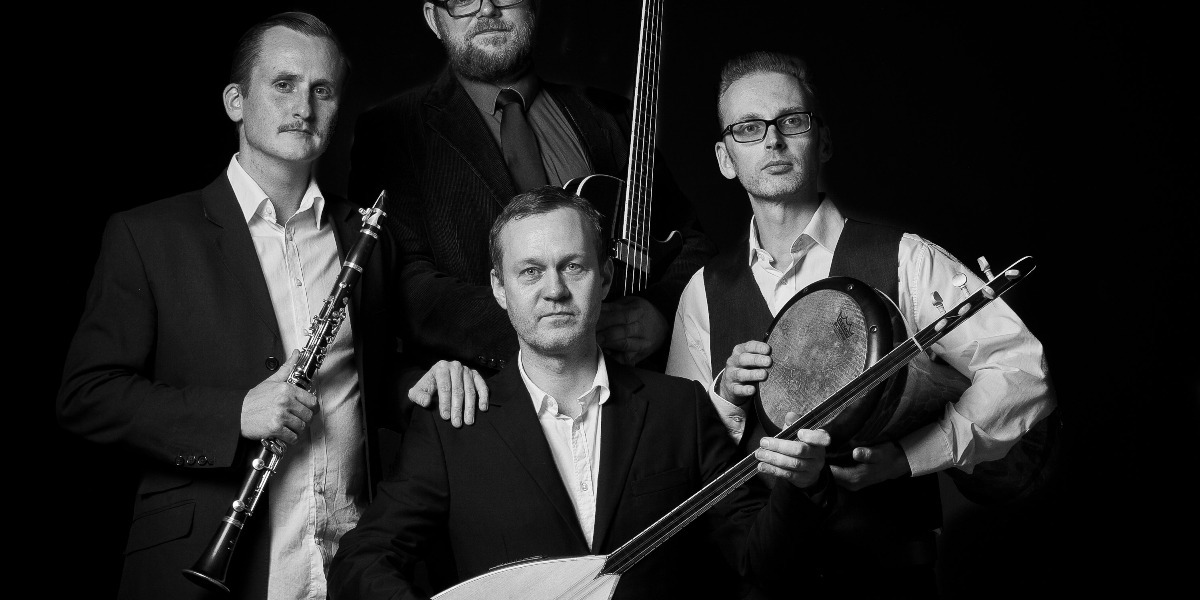 Laugardagskvöldið 30. apríl leikur hljómsveitin Skuggamyndir frá Býsans eða Byzantine Silhouette á Skuggabaldri.
Hljómsveitin er tónlistarunnendum og þá sérstaklega unnendum tónlistar frá Balkanskaganum að góðu kunn. Hljómsveitin hefur leikið víða um land á þeim rúmu tíu árum sem hún hefur verið starfrækt, gefið út tvö hljóðrit og stuttskífuna "A trip to Florina" sem kom út á síðasta ári (smellið á hlekkinn til að hlýða á titillag stuttskífunnar).
Forsprakkar hljómsveitarinnar eru þeir Haukur Gröndal, klarínettleikari og Ásgeir Ásgeirsson, strengjahljóðfæraleikari. Á tónleikunum á Skuggabaldri leika með þeim Þorgrímur Jónsson á bassa og Erik Qvick á slagverk.
###
On Saturday evening, April 30, the band Skuggamyndir frá Býsans or Byzantine Silhouette will play at Skuggabaldur.
The band is well known to music lovers and especially music lovers from the Balkans. The band has performed around the country in the more than ten years it has been in operation, releasing two recordings and the short disc "A trip to Florina" which was released last year (click on the link to listen to the title track of the short disc).
The orchestra's pioneers are Haukur Gröndal, clarinetist, and Ásgeir Ásgeirsson, string instrument player. At the concert at Skuggabaldur, Þorgrímur Jónsson on bass and Erik Qvick on percussion will play with them.