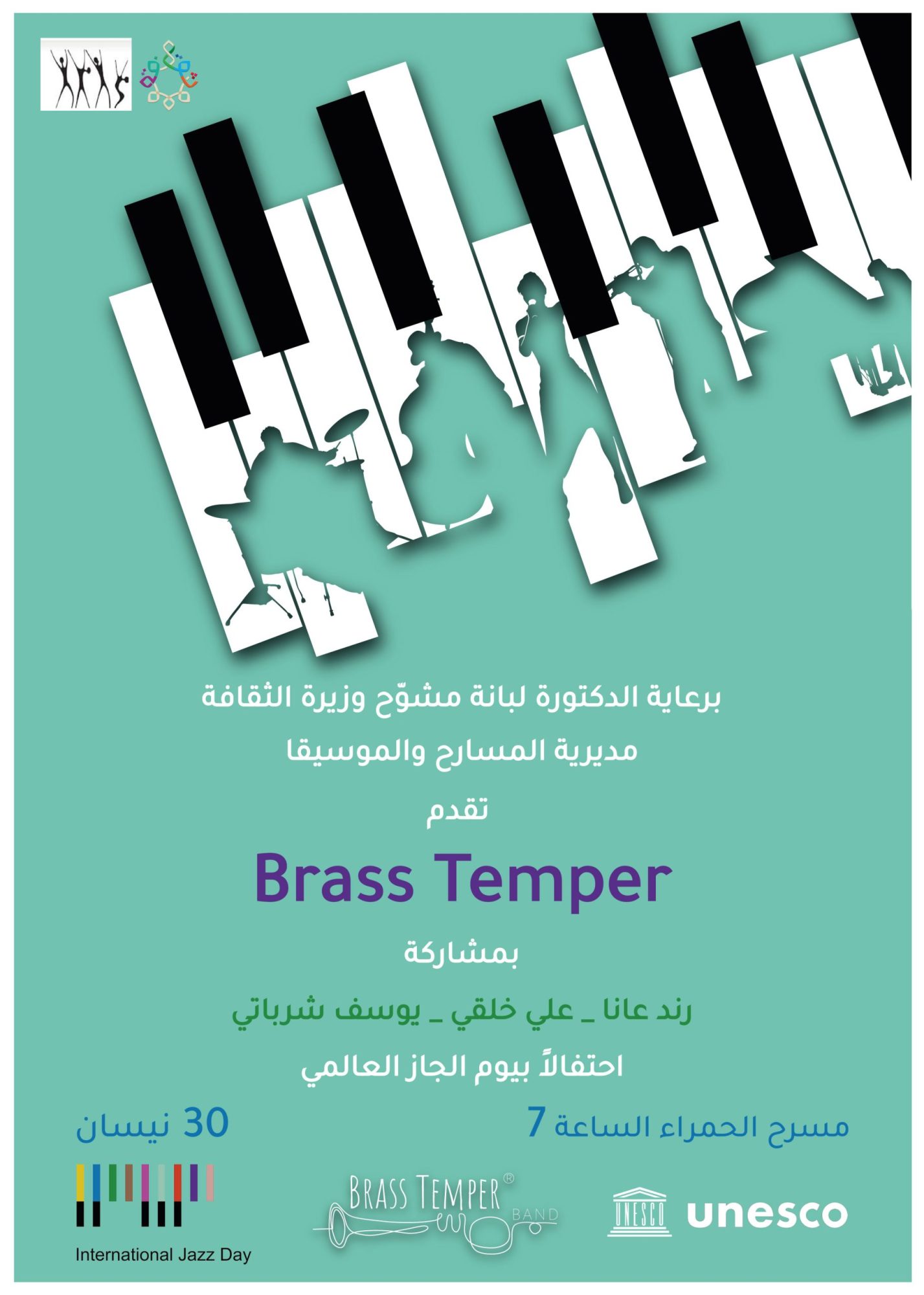 Under the sponsorship of Dr. Lubanah Mshaweh the Minister of Culture, and the Directorate of Theaters and Music.
Damascus Jazz Band is thrilled to present International Jazz Day Celebration conducted by Dulama Shehab, in collaboration with Brass Tepmer Band, performing a variety of the most soulful well-known jazz beats that combines passion and entertainment.
With the stunning talent of our young musicians, the sweet sounds of jazz spreads peace and love across the Syrian community and brings people together.
Be part of our celebration on April 30 at 7 PM in Al-Hamra Theater.
Organizer(s)
Contact Person: Dulamah Shehab
Tel: + 963955455585
Email: [email protected]
Al-Hamra Theater
Damascus - Al Hamra Theater
Damascus, Syria
More Celebrations in Syria for International Jazz Day 2023