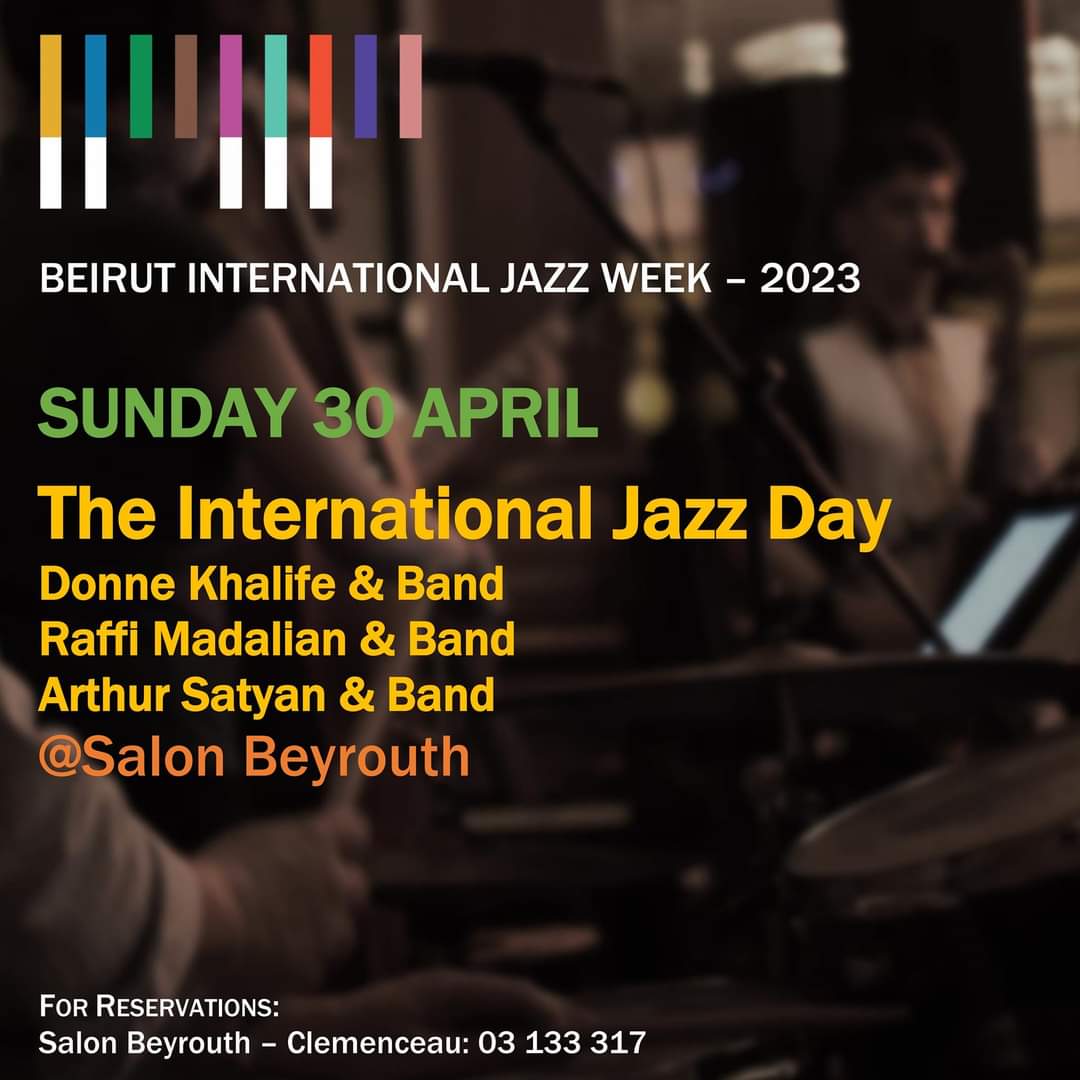 Join us as we celebrate International Jazz Day in Lebanon from April 25 to April 30!
This event is the largest celebration of jazz music in the world, and we are excited to host it in our country.
Throughout the week, there will be over 13 performances taking place at eight different venues.
Come and experience the magic of jazz music and be part of this global celebration.
Don't miss out on this incredible opportunity to enjoy some of the best jazz music around.
Organizer(s)
Beirut Jazz Society
Contact Person: Arthur Satyan
Tel: + 96170707654
Email: [email protected]