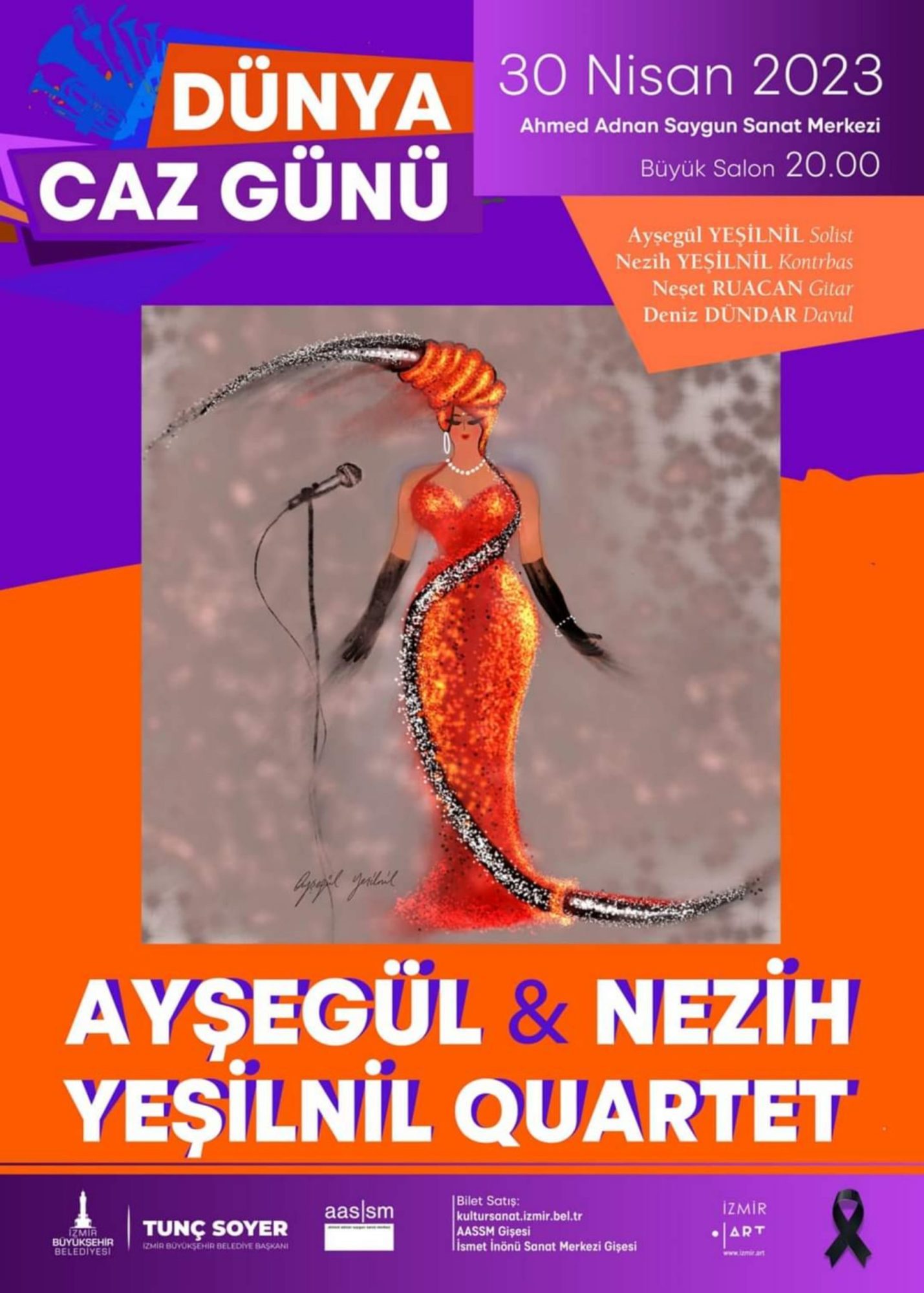 Ayşegül Yeşilnil - Soloist
Neset Ruacan - Guitar
Nezih Yeşilnil - Double Bass
Deniz Dündar - Drums
The legendary stars of Turkish Jazz music are meeting with art lovers this time at the Ahmed Adnan Saygun Art Center in Izmir. "Ayşegül &  Nezih Yeşilnil Quartet" represented Turkey in the main event of the "2013 Istanbul / International Jazz Day" celebrations announced by UNESCO. At the same event, International Painter and Jazz artist Ayşegül Yeşilnil opened her 20th solo exhibition with her Jazz-themed works. The Quartet gave a Jazz concert as part of the World Jazz Day celebrations in 2016. We will travel to the "Wonderland of Improvisation" with the masters of Turkish jazz.
Organizer(s)
Ayşegül & Nezih Yeşilnil QUARTET
Contact Person: Ayşegül Yeşilnil
Tel: + 905323321577
Email: [email protected]
More Celebrations in Turkey for International Jazz Day 2023