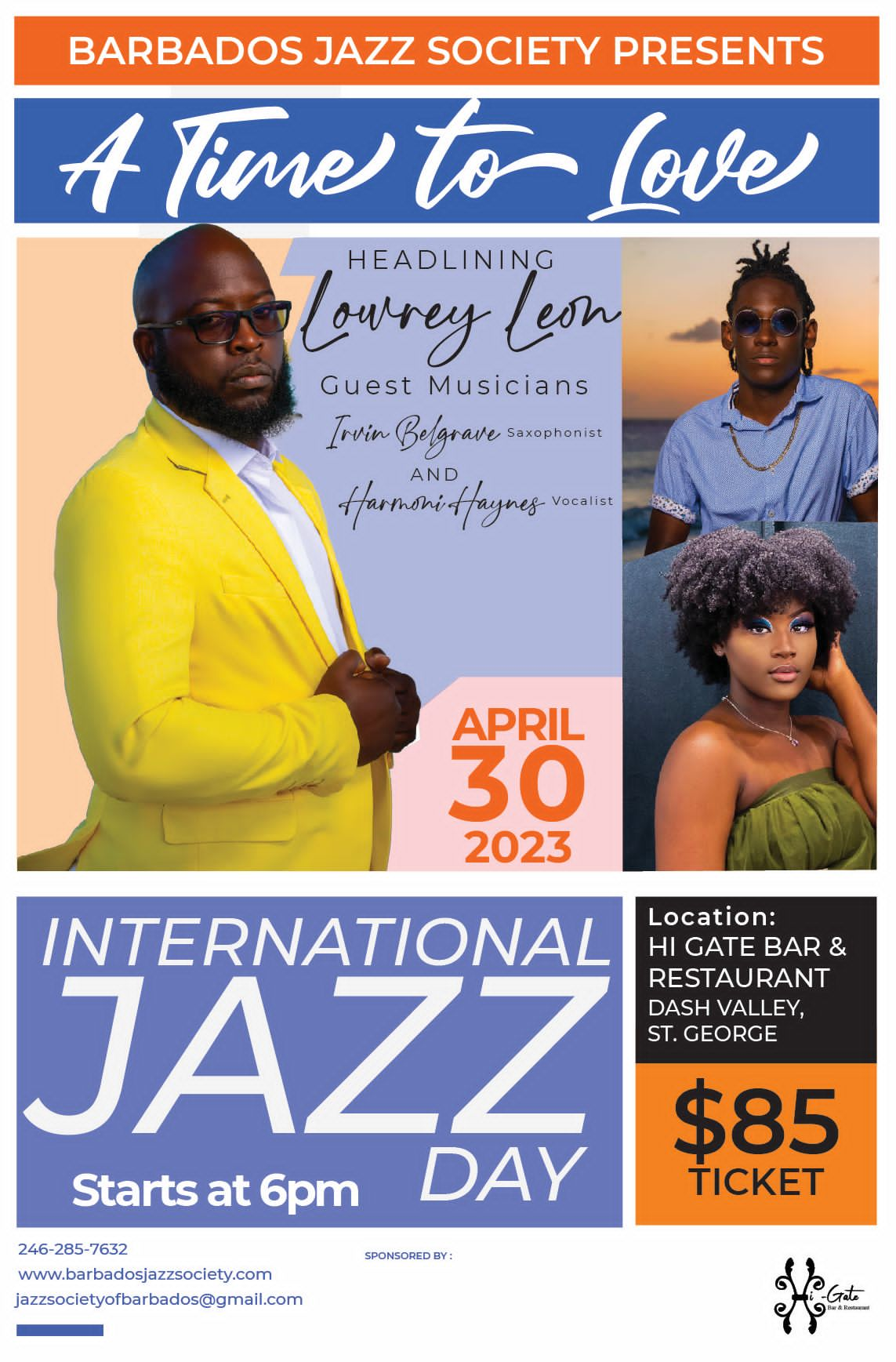 The Barbados Jazz Society is pleased to be a part of IJD 2023. "A Time To Love" will feature multi-instrumentalist Lowery Leon on keyboards, Irvin Belgrave on saxophone and Harmonii Haynes on vocals.
The opening act will feature the Jason Morris Trio.
The venue: Hi-gate Bar and Restaurant, Dash Valley St. George. Time: 6:00 p.m.
There will be a jazzy church service to start the week of activities on Sunday, April 23 at Christ the King Church, Rock Dundo, St. Michael. Time 8:00 a.m.
The church service will be streamed.
The Barbados Jazz Society/Voice of Barbados Just Jazz radio program will air Sunday April 30 at 7:00 p.m.
VOB 92.9 FM. (Type VOB 92.9 Fm in your browser and follow the prompts)
Organizer(s)
Barbados Jazz Society
Contact Person: Cheryl Holder
Tel: +1 246 285 7632
Email: [email protected]