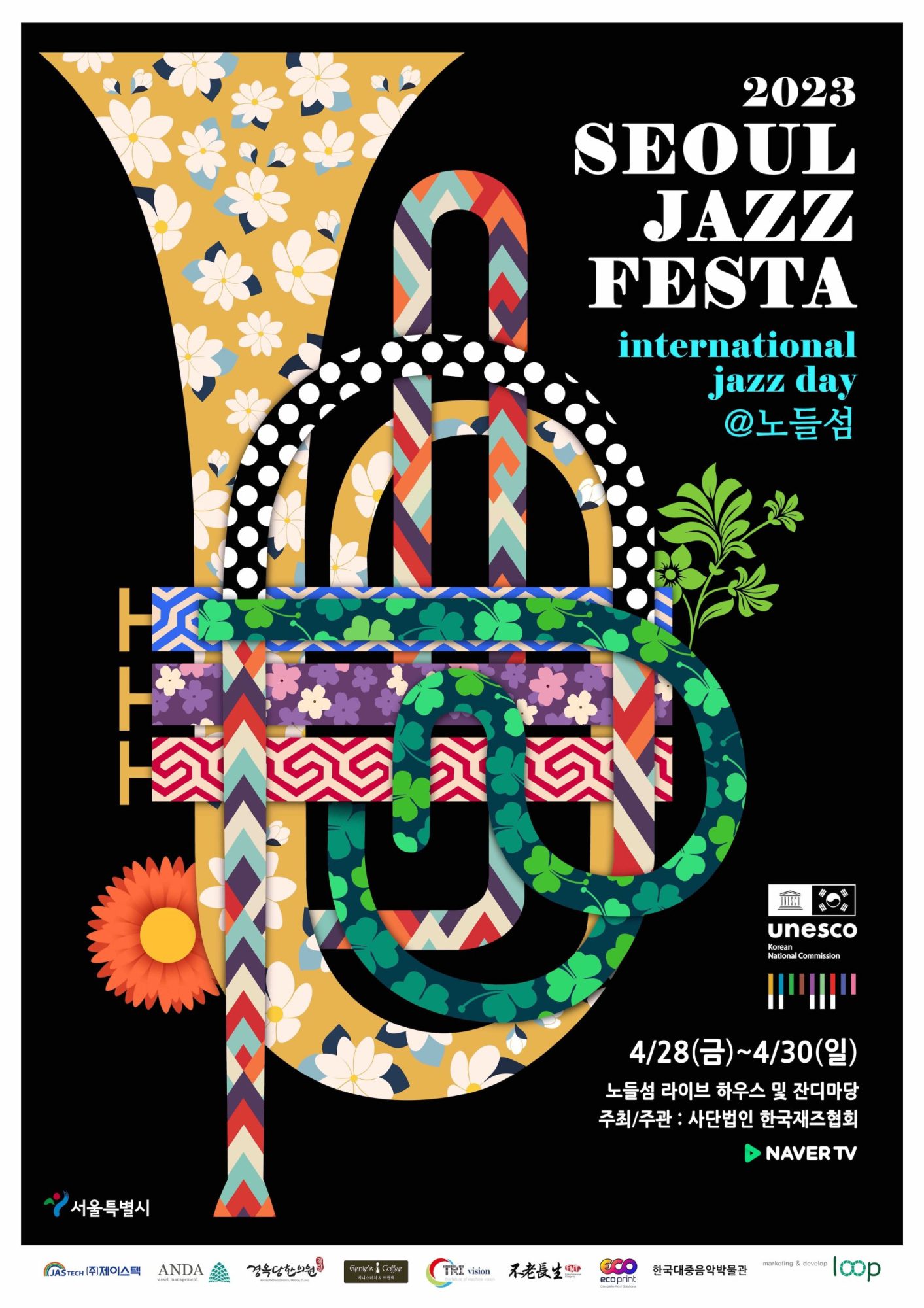 2023 Seoul Jazz Festa, which will be held at the Nodeul Island Live House and the outdoor stage of the grass yard for three days from April 28 to 30, is a festival designed to mark UNESCO-designated World Jazz Day (April 30).
Raventana (feat. Yoo Sa-rang), Seoul Jazz Quilt (feat. Kim Joon, Ung San), Jumbo Mambo (feat. Ryu Bok-sung), Park Yoon-woo & NKCM, Kuma Park, Green Jazz Friends, Open Mic Jam Session (host. Min Kyung-in, Lee Ju-mi), Moon (Hyewon), Han Sang-won Band, and Jazz All Stars will gather together to present various jazz performances.
The 2023 Seoul Jazz Festa, selected as the Seoul Arts Festival, will feature a hot jazz feast for the popularization of K-Jazz by 70 people from the first to third generations of Korean jazz.
Organizer(s)
Korea Jazz Association
Contact Person: Jinabe Choi
Tel: + 821023507186
Email: [email protected]
More Celebrations in Republic of Korea for International Jazz Day 2023