Artists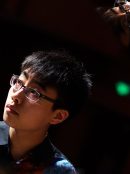 A Bu
A Bu is an up-and-coming pianist whose youth belies his formidable talent. Born in Beijing, China, he began classical studies at age 4 and became enthralled by jazz after listening to a recording of Dominican jazz pianist Michel Camilo. A Bu has performed at the Beijing International Blues Festival, Montreux Jazz Festival, Nine Gates International Jazz Festival (Beijing), China Yangtze River Piano Festival, JZ Festival Shanghai, and Duc de Lombards jazz club in Paris. His 2014 debut release, 88 Tones of Black and White, received critical acclaim, with All About Jazz critic Karl Ackermann remarking that "Bu's potential is almost off the charts." A Bu currently studies at The Juilliard School in New York.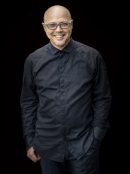 John (Musical Director) Beasley
Pianist, composer and musical director John Beasley takes pride in being a musical chameleon and has an amazing track record to show for his versatility. His varied list of collaborators includes Miles Davis, Freddie Hubbard, Steely Dan, Barbra Streisand, Queen Latifah, Chaka Khan and James Brown. Beasley has performed on film scores for Erin Brokovich, Finding Nemo and The Godfather III and composed for hit television series like "Cheers," "Fame" and "Star Trek: Next Generation." Beasley leads MONK'estra, a 15-piece band that celebrates Thelonious Monk's classic compositions with a contemporary twist incorporating Afro-Cuban rhythms, modern jazz, hip-hop and traditional big band instrumentation. His 2020 release, MONK'estra Plays John Beasley, yielded Beasley a GRAMMY Award for Best Arrangement, Instrumental or A Cappella.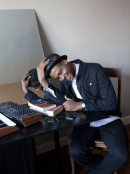 Kris Bowers
Kris Bowers is one of the most creative young pianists and composers on the scene today. A native of Los Angeles, Bowers received his bachelor's and master's degrees from The Juilliard School and came to prominence in 2011 as the first-place winner of the Thelonious Monk Institute of Jazz International Piano Competition. He has performed or recorded with Ambrose Akinmusire, Mulgrew Miller, Terell Stafford and Ben Williams, among others, and performed in the 2016 International Jazz Day All-Star Global Concert at the White House. Bowers is also an accomplished film and television composer whose work appears in the critically acclaimed series "Dear White People" and Shonda Rhimes' "For The People," as well as the recently released film Green Book, starring Mahershala Ali and Viggo Mortensen.
Dee Dee Bridgewater
Dee Dee Bridgewater's exuberance, creativity, undeniable confidence and joyous spirit have earned her three GRAMMY Awards, recognition as an NEA Jazz Master, and a place as one of the premier jazz vocalists. Bridgewater has collaborated with the Thad Jones/Mel Lewis Orchestra, Sonny Rollins, Dizzy Gillespie, Dexter Gordon, Max Roach and other jazz giants. On Broadway, she won a Tony for her role as Glinda the Good Witch in "The Wiz" and received critical acclaim for her portrayal of Billie Holiday in "Lady Day." Bridgewater serves as an Ambassador of the United Nations Food and Agriculture Organization. Her latest release, Memphis…Yes, I'm Ready, offers groundbreaking re-imaginings of American blues and R&B classics.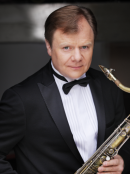 Igor Butman
Saxophonist and bandleader Igor Butman is Russia's premier jazz artist. Born in St. Petersburg, Butman studied at the Rimsky-Korsakov Conservatory and the Berklee College of Music. In 1983, he joined the Oleg Lundstrem Big Band and was soon invited to play with the acclaimed Russian jazz group Allegro. Butman also performed with touring jazz icons including Dave Brubeck, Chick Corea, Pat Metheny, Gary Burton, Louis Bellson and Grover Washington Jr. In 2011, Butman was named a People's Artist of the Russian Federation. His newest release, Winter Tale, features pianist-vocalist Oleg Akkuratov, vocalist Victoria Kaunova and the Moscow Jazz Orchestra performing classic holiday tunes.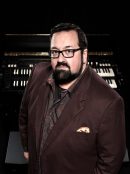 Joey DeFrancesco
Joey DeFrancesco is the first name in jazz organ. Accompanying his father, also an organist, to gigs in his native Philadelphia, the young prodigy sat in with legendary players like Hank Mobley and Philly Joe Jones, who quickly recognized his prodigious talent. At age 15, DeFranceso gained worldwide recognition as a finalist in the inaugural Thelonious Monk Institute of Jazz International Piano Competition. His subsequent debut record, All of Me, was widely credited with stimulating a resurgence in interest in the organ as a jazz instrument. A touring stint and recording date with Miles Davis followed, inspiring DeFrancesco to pick up the trumpet. Today, DeFrancesco is a four-time GRAMMY Award nominee with more than 30 recordings as a leader. His most recent release is In The Key of The Universe on Mack Avenue.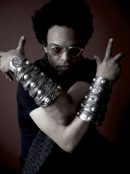 ELEW
A modern day pop artist and musical revolutionary, piano iconoclast ELEW (Eric Lewis) is making a substantial impression on the music world with a thunderous new style of playing: an inspired melding of ragtime, rock and pop that he calls Rockjazz. ELEW has toured the world, recorded, and performed continuously with Wynton Marsalis and the Jazz at Lincoln Center Orchestra, Elvin Jones, Roy Hargrove, and Cassandra Wilson, among others. He won the 1999 Thelonious Monk International Piano Competition, his mesmerizing piano theatrics even then hinting at the new musical paradigm he would one day create. ELEW's new record, ELEW plays Rosenwinkel – CUBISM, features the genre-bending pianist alongside contemporary jazz legend Kurt Rosenwinkel in a daring leap into uncharted musical waters.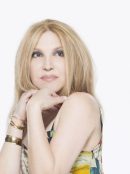 Eliane Elias
Elias is known for her distinctive and immediately recognizable musical style which blends her Brazilian roots, her sensuous, alluring voice with her impressive instrumental jazz, classical and compositional skills. With 23 albums to date demonstrating her unique gifts as a pianist, singer, composer and arranger as well as melding her immense talents in jazz, pop, classical and Brazilian music, Eliane Elias is as Jazziz magazine has called her, "A citizen of the world" and "an artist beyond category." Elias' new release, Made in Brazil marks a musical homecoming for her.  In her three-decade long career as a solo artist, Made In Brazil results from the first time she's recorded a disc in her native Brazil since moving to the United States in 1981. Elias wears many hats on this project as producer, composer, lyricist, arranger, pianist and vocalist.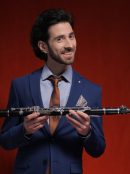 Oran Etkin
Oran Etkin is a world renowned artist and jazz composer known for studying the piano, violin, saxophone and clarinet in five years succession. He earned a degree in classical clarinet from the University of Brandeis and a degree in composition from the Manhattan School of Music. He produced with a number of artists from different horizons, for example- jazz Guitarist Mike Stern and rapper Wyclef Jean. Malian music had a large influence on him after playing with Malian musician Toumani Diabaté, Super Rail Band, and Habibe Koité. In 2009, he released his album- "Kelenia," which incorporated a fusion of traditional Mali music and modern jazz. The Boston Globe called the album "a hypnotic equilibrium between pure jazz and music of the world." Kelenia was nominated "Best Music Album of the World 2009" by the Independent Music Awards. In 2010 in New York, Oran led an innovating program the "Timbalooloo" which has had resounding success in its mission to teach music to children. He recently released his latest album "Wake Up Clarinet!"- his first album in the genre of domestic music.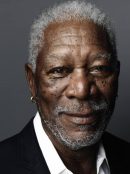 Morgan Freeman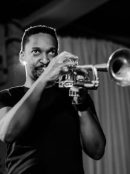 Lwanda Gogwana
South African born jazz trumpeter and composer, Lwanda Gogwana is a three-time South African Music Award nominee for Best jazz, Best Newcomer and Male artist of the year. Born in the Eastern Cape Province of South Africa, Gogwana graduated with a Bachelor of Music degree majoring in Composition and Arrangement from the University of Cape Town (UCT) under Prof Peter Klatzow and Prof Mike Campbell, and holds an Honours degree in African Musicology under the mentorship of Dr Sylvia Bruinders. He has worked with the Tete Mbambisa band, Bokani Dyer, Kyle Shepherd, Lulama Gaulana, Simphiwe Dana, Zamajobe, Freshlyground, Khaya Mahlangu, Morris Goldberg, Neo Muyanga, Jimmy Dludlu, Steve Dyer, Moreira Chonguica, John Fedchock, Thandi Klaasen, Judith Sephuma, Marcus Wyatt, Nomfusi, Buddy Wells and Max Vidima. He is currently trumpet player for the Jimmy Dludlu band. Gogwana has been actively involved in community building projects, and has continuously conducted workshops for the South African Association for Jazz Education (SAJE) conference and for the City of Cape Town Arts and Culture Department youth development projects.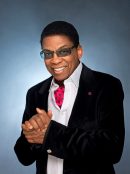 Herbie Hancock
Herbie Hancock, a 14-time GRAMMY Award winner and Academy Award winner, is an internationally renowned pianist and composer who has been an integral part of every jazz movement since the 1960s. His Blue Note debut, Takin' Off, included "Watermelon Man," the first of many Top 10 hits. As a member of the Miles Davis Quintet, Hancock became one of the pioneers of modern jazz improvisation. His recordings in the '70s combined electric jazz with funk and rock, influencing decades of music. In 2007, he won the GRAMMY for Album of the Year, becoming the first jazz musician to receive this honor in 44 years. His upcoming studio album includes collaborators as diverse as Flying Lotus, Terrace Martin, Kamasi Washington, Thundercat, Snoop Dogg, Lionel Loueke and Wayne Shorter. Hancock serves as UNESCO Goodwill Ambassador for Intercultural Dialogue.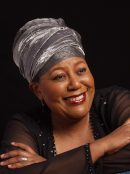 Sibongile Khumalo
Sibongile Khumalo is a household name in South Africa. Born in Soweto, Khumalo developed an early interest in styles ranging from opera to jazz to choral music, always grounded in the traditional and folk musics of her native country. By turns silken, silvery and earthy, her vocal artistry has inspired new works from South African composers across the musical spectrum. Khumalo has appeared at every major theater and jazz festival in South Africa, as well as numerous prestigious venues abroad, and has served as an adjudicator for major choral and vocal competitions across the country. She is the recipient of numerous accolades, including the inaugural Mbokodo Award, recognizing women in the arts, and the Order of Ikhamanga.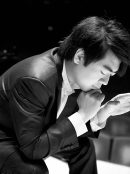 Lang Lang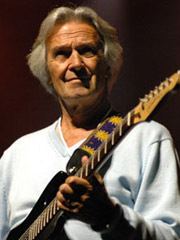 John McLaughlin
A revolutionary force in music, John McLaughlin has been forging his own path on guitar since the 1960s and is still pointing the way forward. Growing up in Yorkshire, England, McLaughlin studied violin and piano before gravitating to the guitar. He played in a variety of bands in London and later joined Tony Williams' Lifetime band and moved to New York. McLaughlin soon found himself in the studio with Miles Davis recording what would become the classic album In a Silent Way. In 1971, he formed the Mahavishnu Orchestra, which brought together rock, jazz, and Eastern music and had a massive impact on musicians and music lovers around the world. The always creatively restless McLaughlin moved on to form Shakti, in which he played acoustic guitar and further immersed himself in Indian classical music. Throughout the following decades, he worked in a variety of groups and played on dozens of albums with artists including Stanley Clarke, Carlos Santana, Dexter Gordon and Wayne Shorter. McLaughlin's most recent album is 2015's Black Light, which features his jazz fusion quartet, the 4th Dimension.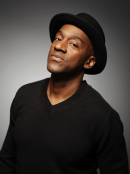 Marcus Miller
Marcus Miller is a modern pioneer of electric bass. He has influenced musicians around the globe as both a performer and a recording musician appearing on more than 500 albums. Miller was born in New York and raised in a musical family that included his uncle, pianist Wynton Kelly. By age 13, he was writing songs and playing clarinet, piano and bass. Two years later, he began working as a session musician around the city. For the next 15 years, Miller recorded with an amazing array of artists including Elton John, Grover Washington, Jr., Chaka Khan, LL Cool J and Frank Sinatra. He also spent two years as the bassist for the Saturday Night Live Band. In 1980, he joined Miles Davis' band as Davis was coming out of retirement. Miller's contributions as a bass player, composer and producer defined Davis' style throughout the '80s. Over the course of his career, Miller has received two GRAMMY® Awards and countless other honors. His latest release, Laid Black, features special guest performances by Trombone Shorty, Kirk Whalum, Patches Stewart, Take 6, Jonathan Butler and guest vocalist Selah Sue.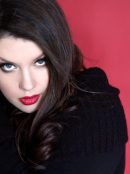 Jane Monheit
Jane Monheit is a soulful vocalist who has collected fans the world over with her chart-topping recordings. Monheit grew up in Oakdale, New York, and at 17 began voice training at the Manhattan School of Music. At age 20, she was a winner in the Thelonious Monk Institute of Jazz International Vocals Competition. Soon after, she released Never, Never Land, voted Best Debut Recording by the Jazz Journalists Association. Monheit went on to release a series of acclaimed albums, including the GRAMMY Award-winning Taking a Chance on Love. Her 2007 release, Surrender, showcased her love of Brazilian music and paired her with Ivan Lins, Sergio Mendes and Toots Thielemans. Monheit's newest release, The Songbook Sessions: Ella Fitzgerald, pays joyous tribute to the First Lady of Song.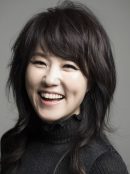 Youn Sun Nah
Korean vocalist Youn Sun Nah has been described as "a discreet, diminutive vocal giant" recognized for her technical mastery and distinctive synthesis of jazz, Asian folk and Western avant garde pop traditions. Born in Seoul, Republic of Korea, she was raised by musical parents and made her professional debut at age 23 with the Korean Symphony Orchestra. After moving to Paris in 1995, Nah began studies at the CIM Jazz School and the Conservatoire Municipal Nadia et Lili Boulanger. She formed her first Parisian quintet, which won a special jury prize at the national competition of the La Défense Jazz Festival. Beyond her sizable following in both France and her native country, Nah has performed on numerous prestigious stages the world over, including the Blue Note Jazz Festival, Rochester International Jazz Festival, Jazz at Lincoln Center, Jazz in Marciac, Jazz à Vienne, Festival International de Jazz de Montréal, Java Jazz Festival, and Jarasum International Jazz Festival. She currently performs regularly with guitarist Ulf Wakenius, accordionist Vincent Peirani and bassist Simon Tailleu in both a duo and quartet configuration. Nah's most recent effort is Immersion on Warner Arts Music.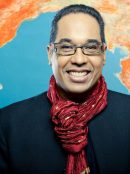 Danilo Pérez
Danilo Pérez is a pianist, composer, educator and social activist who ranks among the most influential and dynamic jazz musicians of our time. Born in Panama, Pérez started his musical studies at age three with his father, a bandleader and singer. While still a student at the Berklee College of Music, he performed with Terence Blanchard, Slide Hampton, Claudio Roditi and Paquito D'Rivera. Since then, Pérez has worked with artists from Dizzy Gillespie to Tito Puente, most famously serving alongside drummer Brian Blade and bassist John Patitucci in Wayne Shorter's renowned quartet. Pérez, who serves as a UNESCO Artist for Peace, is a vocal exponent of music as a force for building understanding and tolerance. His latest album, Children Of The Light, was released on Mack Avenue.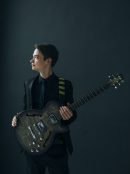 Evgeny Pobozhiy
Evgeny Pobozhiy was born in Seversk, Russia, beginning classical guitar studies at the age of nine and later studying jazz at the Rostov State Conservatory in Rostov-on-Don. After completing his studies, he received an invitation from Igor Butman to join the renowned saxophonist's Quintet, and the Moscow Jazz Orchestra. Pobozhiy has since performed on stages including the Montreal Jazz Festival, the Rochester Jazz Festival, Moscow's Triumph of Jazz Festival and the International Jazz Day All-Star Global Concert in Saint Petersburg. In 2019, Pobozhiy was named the First Place winner of the Herbie Hancock Institute of Jazz International Guitar Competition, selected by a panel of distinguished judges including Stanley Jordan, Lionel Loueke, Russell Malone, Pat Metheny, Chico Pinheiro, Lee Ritenour and John Scofield. He currently maintains his own quintet, which combines elements of jazz, funk, hip-hop and modern classical music.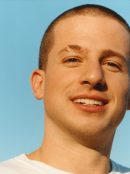 Charlie Puth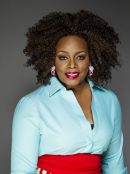 Dianne Reeves
A five-time GRAMMY Award winner, Dianne Reeves is one of the premier vocalists on the worldwide music scene. A native of Denver, she began her career in Los Angeles as a studio vocalist working with Lenny White, Stanley Turrentine and Billy Childs. Reeves toured with Sergio Mendes and Harry Belafonte, then signed to Blue Note in 1987. Her self-titled Blue Note debut, featuring Herbie Hancock, Freddie Hubbard and Tony Williams, was nominated for a GRAMMY. Reeves' Blue Note releases in the '90s established her place as an exceptional vocalist, and she was invited to perform at the closing ceremonies of the 2002 Winter Olympic Games in Salt Lake City. In 2005, she appeared in the film Good Night, and Good Luck, performing a series of jazz standards. Beautiful Life, Reeves' Concord Records debut, won the 2015 GRAMMY for Best Jazz Vocal Album. It features an all-star cast that includes Esperanza Spalding, Richard Bona, Gregory Porter, Lalah Hathaway, Robert Glasper, Gerald Clayton, Sean Jones, Tia Fuller, Tineke Postma and the late George Duke. Among her many accolades, Reeves recently received an Honorary Doctorate of Music from the Julliard School.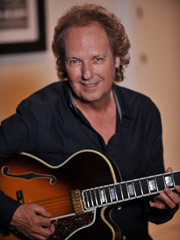 Lee Ritenour
GRAMMY Award-winning guitarist Lee Ritenour is a versatile musician who has appeared on more than 3,000 sessions in virtually all styles of music. Ritenour played one of his first sessions at age 16 for the group The Mamas and the Papas and has never looked back. While continuing to play with pop groups, he began to make an impact as a jazz guitarist strongly influenced by Wes Montgomery. Ritenour's albums in the '70s demonstrated his love of jazz, pop and Brazilian music, and were met with chart-topping success. He scored a crossover hit with "Is It You?" from his 1981 album, Rit. In the '90s, Ritenour was a founding member of the contemporary jazz group Fourplay, whose first album spent an unprecedented 22 weeks at number one on the Billboard contemporary jazz charts. Along the way, he has appeared on albums by Dizzy Gillespie, Deniece Williams and Pink Floyd, and has received the top spot in numerous guitar polls. His most recent release is A Twist of Rit, which features some of his longtime collaborators including Patrice Rushen, Dave Grusin and Ernie Watts.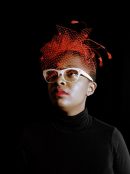 Cécile McLorin Salvant
Cécile McLorin Salvant was born and raised in Miami, Florida of a French mother and a Haitian father. She started classical piano studies at 5, and began singing in a children's choir at 8 years old. Early on, she developed an interest in classical voice. It was in Aix-en-Provence, with reedist and teacher Jean-François Bonnel, that she started learning about jazz, and sang with her first band. In 2009, after a series of concerts in Paris, she recorded her first album "Cécile", with Jean-François Bonnel's Paris Quintet. A year later, she won the Thelonious Monk competition. In 2014, her second album, WomanChild (Mack Avenue Records) was nominated for a Grammy. Her third and fourth albums (For One To Love and Dreams and Daggers) both won Grammy Awards for Best Jazz Vocal Album. McLorin Salvant has collaborated with Archie Shepp, Wynton Marsalis, John Clayton, Jeff Hamilton, Renee Rosnes, Bill Charlap, Fred Hersch, Jacky Terrasson, Darcy James Argue, and many other distinguished figures from jazz and beyond. Her latest album, released in fall of 2018, The Window, was recorded duo with Sullivan Fortner (piano), featuring Melissa Aldana (tenor saxophone).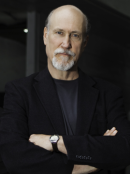 John Scofield
John Scofield has been a leading force of modern jazz guitar for the past four decades. After completing his studies at Berklee College of Music, he performed alongside Billy Cobham, George Duke, Gerry Mulligan, Charles Mingus and Jay McShann and released several albums of his own, eventually joining Miles Davis' band in 1982. Scofield has recorded more than 30 albums as a leader, and collaborated with Pat Metheny, Charlie Haden, Eddie Harris, Bill Frisell, Brad Mehldau and Medeski, Martin & Wood. He has played and recorded with Tony Williams, Jim Hall, Ron Carter, Herbie Hancock, Joe Henderson, Dave Holland and Terumasa Hino, among other jazz legends. Today, the versatile guitarist manages to keep a hand in all of the musical worlds he has created, performing at festivals and clubs in any number of musical settings. His latest recording is Combo 66.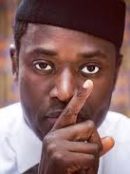 Alune Wade
Born in 1978 in Dakar, Senegal, Alune Wade grew up surrounded by music. His father was a leader of a local symphonic orchestra, and Wade ultimately developed a natural talent for music at the young age of six. At just 13, the bass became his chosen instrument. In 2006, Wade released his debut solo album. Mbolo (which means "unity" in Wolof) combines his training in African rhythms with more contemporary and modern jazz influences. Since then, Wade's versatile and deep-rooted touch on bass is slowly establishing him as a key ingredient in bringing new vigor to the African jazz scene, through collaborations with the likes of Marcus Miller, Salif Keita, Oumou Sangare, Bela Fleck, Bobby McFerrin, Wolfgang Muthspiel, and late Joe Zawinul, among others. His forthcoming album African Fast Food gives listeners a wonderful mélange, bringing Africa and all other continents together through music.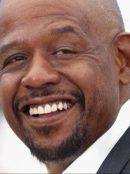 Forest Whitaker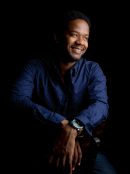 Ben Williams
Ben Williams is a virtuoso performer and world-class composer who is setting a new standard for the bass. A native of Washington, D.C., he studied with Rodney Whitaker at Michigan State University and with Ben Wolfe at The Juilliard School. Williams won the 2009 Thelonious Monk Institute of Jazz International Bass Competition and has since performed with Jacky Terrasson, Wynton Marsalis, Terence Blanchard, Benny Golson, Pat Metheny, Marcus Strickland and Stefon Harris' Blackout. Williams currently performs as part of the Pat Metheny Unity Band and with his own all-star group, Sound Effect. His latest release, I Am a Man, examines key modern protest movements, including Black Lives Matter and #MeToo, using a soulful mix of vintage R&B, hip-hop, blues and jazz.
Lizz Wright
Acclaimed vocalist Lizz Wright is a steward of American music who brings brilliant color and vibrancy to her original works and compositions by some of the greatest songwriters of our time. At age 22, Wright gained national recognition for her show-stopping performance in a touring concert tribute to Billie Holiday. The following year, she signed with Verve Records and released Salt, which topped the Billboard contemporary jazz charts. Her subsequent releases have received rave reviews, and her Freedom & Surrender recording appeared on NPR's Favorite Albums of 2015 list. Wright's current album Grace offers singular arrangements of music by Ray Charles, Nina Simone, Allen Toussaint, and other musical greats whose songs bind together traditions of the American South.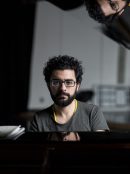 Tarek Yamani
Beirut-born Tarek Yamani is a Lebanese-American, New York-based pianist, composer and educator who taught himself jazz at age 19. Recipient of the grand prize at the 2010 Thelonious Monk Institute of Jazz International Composers Competition, among other honors, Yamani has performed in venues around the world including the Smithsonian Institution, National Sawdust, Lincoln Center, Pierre Boulez Saal in Berlin, and the United Nations General Assembly Hall. Yamani dedicates his artistry to exploring the relationships between African-American jazz and classical Arabic music, most evident in his second album Lisan Al Tarab: Jazz Conceptions in Classical Arabic and in his latest work, Peninsular, which fuses jazz with quarter-tones and rhythms of the Arabian Peninsula.