Artists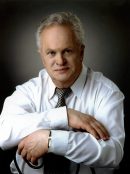 Anatoly Kroll
Anatoly Kroll is a renowned conductor, composer, pianist and producer who is one of Russia's most important bandleaders and musical figures. He has been a presence on the Moscow jazz scene since 1971, when he founded the Sovremennik Jazz Orchestra. His most famous group, the MKS Big Band, performed prolifically for audiences in Russia and around the world throughout the 1990s and produced many high-profile Russian jazz soloists working today. In 2012, the Commission of the Russian Federation for UNESCO asked Kroll to organize Russia's inaugural International Jazz Day celebration, the "All Colors of Moscow Jazz" festival. Kroll has received numerous honors, including the People's Artist of the Russian Federation. He currently serves as Chairman of the Guild of Jazz Music of the Russian Musical Union, among other roles.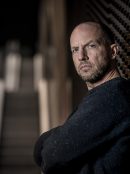 Antonio Farao
Antonio Faraò is a pianist of exceptional skill. Notes jazz icon Herbie Hancock, "I'm not often surprised by the recordings of musicians the way I was overwhelmed the first time I heard Antonio Faraò." Born in Rome, Italy, Faraò began playing vibraphone at age six, later switching to piano and studying at the Giuseppe Verdi Conservatory in Milan. Known for mixing diverse influences in his music, he has collaborated with musicians including Gary Bartz, Lee Konitz, Jack DeJohnette, Dave Liebman and Benny Golson. Faraò currently performs and conducts workshops in Europe, Africa, the Middle East and beyond. His newest release, Eklektik, features Marcus Miller, Snoop Dogg and Manu Katché along with an array of Italian jazz luminaries.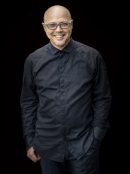 John Beasley (Musical Director)
Pianist, composer and musical director John Beasley takes pride in being a musical chameleon and has an amazing track record to show for his versatility. His varied list of collaborators includes Miles Davis, Freddie Hubbard, Steely Dan, Barbra Streisand, Queen Latifah, Chaka Khan and James Brown. Beasley has performed on film scores for Erin Brokovich, Finding Nemoand The Godfather IIIand composed for hit television series like "Cheers," "Fame" and "Star Trek: Next Generation." Beasley leads MONK'estra, a 15-piece band that celebrates Thelonious Monk's classic compositions with a contemporary twist incorporating Afro-Cuban rhythms, modern jazz, hip-hop and traditional big band instrumentation. The group's MONK'estra Vol. 2was nominated for two GRAMMY Awards.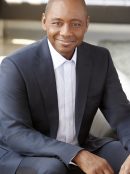 Branford Marsalis
Branford Marsalis is one of the most significant saxophonists since the 1960s and a musical leader of his generation. An NEA Jazz Master and three-time GRAMMY Award winner, Marsalis grew up in New Orleans in one of the country's most renowned musical families. He attended the Berklee College of Music and began touring with Art Blakey's Jazz Messengers in 1981 alongside his younger brother Wynton. In 1985, Marsalis joined Sting's band, appearing on classic albums like The Dream of the Blue Turtles and Nothing Like the Sun. He later became the bandleader for the Tonight Show Band and formed the Marsalis Music label, which has introduced talented new stars like Miguel Zenon and unheralded older masters. His latest release as a leader, Upward Spiral, features vocalist Kurt Elling.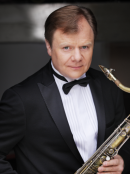 Igor Butman
Saxophonist and bandleader Igor Butman is Russia's premier jazz artist. Born in St. Petersburg, Butman studied at the Rimsky-Korsakov Conservatory and the Berklee College of Music. In 1983, he joined the Oleg Lundstrem Big Band and was soon invited to play with the acclaimed Russian jazz group Allegro. Butman also performed with touring jazz icons including Dave Brubeck, Chick Corea, Pat Metheny, Gary Burton, Louis Bellson and Grover Washington Jr. In 2011, Butman was named a People's Artist of the Russian Federation. His newest release, Winter Tale, features pianist-vocalist Oleg Akkuratov, vocalist Victoria Kaunova and the Moscow Jazz Orchestra performing classic holiday tunes.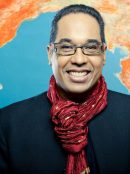 Danilo Pérez
Danilo Pérez is a pianist, composer, educator and social activist who ranks among the most influential and dynamic jazz musicians of our time. Born in Panama, Pérez started his musical studies at age three with his father, a bandleader and singer. While still a student at the Berklee College of Music, he performed with Terence Blanchard, Slide Hampton, Claudio Roditi and Paquito D'Rivera. Since then, Pérez has worked with artists from Dizzy Gillespie to Tito Puente, most famously serving alongside drummer Brian Blade and bassist John Patitucci in Wayne Shorter's renowned quartet. Pérez, who serves as a UNESCO Artist for Peace, is a vocal exponent of music as a force for building understanding and tolerance. His latest album, Children Of The Light, was released on Mack Avenue.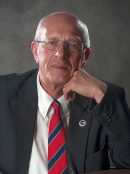 David Goloschyokin
Multi-instrumentalist David Goloschyokin's career in jazz spans more than 45 years. Today, he is widely considered one of Russia's most reputable and popular musicians, recognized the world over for his bandleading and performances on violin, saxophone, vibraphone and flugelhorn, among other instruments. Passionate about jazz from an early age, Goloschyokin got his start as a member of the famed orchestra of Joseph Weinstein. Since 1968, he has led the legendary Ensemble of Jazz Music, which performs in venues worldwide. In 1989, Goloschyokin launched the Jazz Philharmonic Hall, which ranks among the best jazz clubs in the world. A prolific host of television and radio series on jazz, Goloschyokin has also served as music director for the Swing of the White Night Jazz Festival, which he founded, for the past 16 years.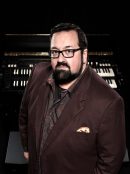 Joey DeFrancesco
Joey DeFrancesco is the first name in jazz organ. Accompanying his father, also an organist, to gigs in his native Philadelphia, the young prodigy sat in with legendary players like Hank Mobley and Philly Joe Jones, who quickly recognized his prodigious talent. At age 15, DeFranceso gained worldwide recognition as a finalist in the inaugural Thelonious Monk Institute of Jazz International Piano Competition. His subsequent debut record, All of Me, was widely credited with stimulating a resurgence in interest in the organ as a jazz instrument. A touring stint and recording date with Miles Davis followed, inspiring DeFrancesco to pick up the trumpet. Today, DeFrancesco is a four-time GRAMMY Award nominee with more than 30 recordings as a leader. His most recent release is In The Key of The Universe on Mack Avenue.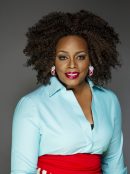 Dianne Reeves
A five-time GRAMMY Award winner, Dianne Reeves is one of the premier vocalists on the worldwide music scene. She began her career as a studio vocalist working with Lenny White, Stanley Turrentine and Billy Childs, and later toured with Sergio Mendes and Harry Belafonte. Reeves' Blue Note releases in the '90s established her place as an exceptional vocalist, and she was invited to perform at the closing ceremonies of the 2002 Winter Olympic Games in Salt Lake City. Her album Beautiful Life features an all-star cast and won the 2015 GRAMMY for Best Jazz Vocal Album. In April 2018, Reeves was named a National Endowment for the Arts Jazz Master, the highest honor for jazz artists in the United States.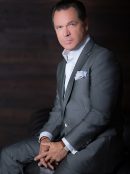 Kurt Elling
Kurt Elling combines his extraordinary vocal talents with his bandleading, composing and arranging to produce a sound that has been thrilling audiences for more than two decades. Elling developed his idiosyncratic scat style in the clubs of Chicago, sharing the stage with legends Von Freeman and Ed Peterson. He signed with Blue Note in 1995 and went on to release six Blue Note albums, all of which have been GRAMMY nominated and critically acclaimed. He won the 2010 GRAMMY Award for Best Vocal Jazz Album for his Concord release Dedicated to You. Elling was named top male vocalist in the DownBeat Critics Poll for 13 consecutive years. His most recent effort, The Questions, was released on OKeh/Sony in 2018 to critical acclaim.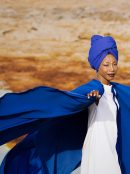 Fatoumata Diawara
Fatoumata Diawara, also known as Fatou, is a vocalist, guitarist and actress who has been hailed as one of the most vital standard-bearers of modern African music. Born in Côte d'Ivoire to Malian parents, Diawara began her artistic career as a dancer and actress on stage and in films. Defying her family's wishes, she traveled to France at age 20 and began singing in clubs and cafés, where she was soon discovered by Malian musician and producer Cheikh Tidiane Seck. Since then, she has made her mark performing and recording with a litany of international artists, including Oumou Sangaré, Dee Dee Bridgewater, Bobby Womack and Herbie Hancock, as well as with her own groups. Diawara's newest album, Fenfo, is set to be released in May 2018.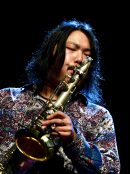 Gaoyang Li
Gaoyang Li is China's premier jazz saxophonist. Born in Beijing, Li began his musical studies at the age of four, with his first foray into jazz at age eight. He founded his own trio and quartet as a teenager, and went on to study and perform with jazz masters like Jerry Bergonzi, George Garzone, Dave Liebman and Adam Nussbaum. A member of the Chinese Musicians' Association's Jazz Music Council, Li was the first musician to be awarded "Outstanding Chinese Instrumentalist" at the Chinese Music Awards. Building on his expertise in the hard bop, post-bop and fusion styles, he is currently exploring the use of traditional Chinese instruments in the jazz context, with a new album, China Jazz, due out soon.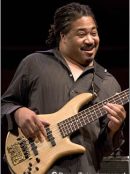 James Genus
James Genus is one of the top bass players on the jazz scene and one of the rare few who can apply his masterful artistry to both the upright and the electric bass. Born in Hampton, Virginia, Genus began playing guitar at age six and switched to bass at age 13. His first professional experience was with the Blue Note band, Out of the Blue. Since then, Genus has performed and recorded with dozens of major jazz artists including Herbie Hancock, Anita Baker, Chick Corea, Horace Silver, Branford Marsalis, Greg Osby, Vanessa Williams and others. Genus presents bass clinics around the world and is a member of the Saturday Night Live Band. He can be heard on the GRAMMY Award-winning Daft Punk album Random Access Memories.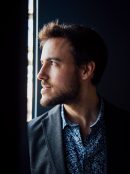 Gilad Hekselman
Gilad Hekselman has been developing a reputation as one of the most promising guitarists in New York over the last decade. A native of Israel, he studied classical piano from age six and began studying guitar at the age of nine. Hekselman received a scholarship from the America-Israel Cultural Foundation to attend The New School in New York, where he completed his degree in performing arts in 2008. He is a winner of the Gibson Montreux International Guitar Competition, and has performed with the likes of Mark Turner, John Scofield, Anat Cohen, Esperanza Spalding and Gretchen Parlato, to name a few. His most recent album, Homes, was released in 2015 on Jazz Village.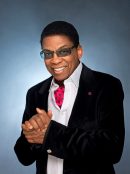 Herbie Hancock
Herbie Hancock, a 14-time GRAMMY Award winner and Academy Award winner, is an internationally renowned pianist and composer who has been an integral part of every jazz movement since the 1960s. His Blue Note debut, Takin' Off, included "Watermelon Man," the first of many Top 10 hits. As a member of the Miles Davis Quintet, Hancock became one of the pioneers of modern jazz improvisation. His recordings in the '70s combined electric jazz with funk and rock, influencing decades of music. In 2007, he won the GRAMMY for Album of the Year, becoming the first jazz musician to receive this honor in 44 years. His upcoming studio album includes collaborators as diverse as Flying Lotus, Terrace Martin, Kamasi Washington, Thundercat, Snoop Dogg, Lionel Loueke and Wayne Shorter. Hancock serves as UNESCO Goodwill Ambassador for Intercultural Dialogue.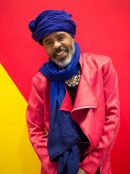 Hassan Hakmoun
Hassan Hakmoun is one of the most versatile and revered artists in contemporary Moroccan music. Schooled in the traditional sounds of the Gnawa people in his native Marrakesh, Hakmoun began playing the three-stringed sintir at an early age. Known for readily absorbing elements from jazz, world music, neo-classical and cerebral pop, among other styles, his ability to blend diverse traditions, cultures and genres has made him a prominent figure among musicians from North Africa and around the world. Hakmoun has collaborated with a wide range of leading artists and groups, including David Sanborn, Don Cherry, the Kronos Quartet, and Peter Gabriel's World of Music, Art, and Dance (WOMAD), to name a few. His albums The Fire Within, Gift of the Gnawa and Trance have topped world music and new world charts across the globe.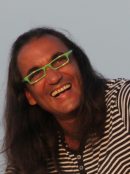 Horacio Hernandez
Horacio "El Negro" Hernandez has been a driving force behind the premier Latin and Latin-infused music of the past three decades. His drumming has supported GRAMMY Award winners Michel Camilo, Roy Hargrove, Chucho Valdés, Carlos Santana and Paquito D'Rivera, among others. Hernandez first gained international recognition as the drummer for pianist Gonzalo Rubalcaba's group Proyecto. He has recorded on numerous award-winning releases, including Alejandro Sanz' No Es Lo Mismo, Eddie Palmieri's Listen Here! and Gary Burton's For Hamp, Red, Bags, and Cal. He has received two GRAMMY Awards, one for Best Latin Jazz Performance on Roy Hargrove's 1997 album Habana, and another for Best Latin Jazz Album, awarded to Michel Camilo's 2003 release Live at the Blue Note.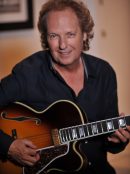 Lee Ritenour
GRAMMY Award-winning guitarist Lee Ritenour has appeared on more than 3,000 sessions in virtually all styles of music. Ritenour played one of his first sessions at age 16 for The Mamas and the Papas. His albums in the '70s, spanning jazz, pop and Brazilian music, were met with chart-topping success. In the '90s, Ritenour was a founding member of the jazz group Fourplay, whose first album spent an unprecedented 22 weeks at number one on the Billboard contemporary jazz charts. Ritenour has appeared on albums by Dizzy Gillespie and Pink Floyd and received the top spot in numerous guitar polls. His most recent record is A Twist of Rit and includes John Beasley, Dave Grusin, Patrice Rushen, Makoto Ozone, Bob Sheppard and Rashawn Ross, among others.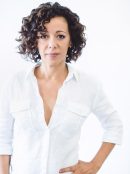 Luciana Souza
Luciana Souza is one of the jazz world's leading vocalists and interpreters. Born in São Paulo, Brazil, she began her recording career at age three and had recorded 200 jingles and soundtracks by age 16. Souza received her bachelor's degree in jazz composition from the Berklee College of Music, where she later served on the faculty, and earned her master's degree in jazz studies from the New England Conservatory of Music. She has released a string of acclaimed recordings, including three GRAMMY-nominated albums of Brazilian duos. Souza has performed and recorded with Herbie Hancock, Paul Simon, James Taylor, Bobby McFerrin and many others. Her latest release, Speaking in Tongues, is a brilliant collaboration with Lionel Loueke, Grégoire Maret, Massimo Biolcati and Kendrick Scott.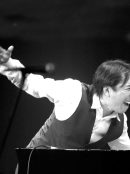 Makoto Ozone
One of Japan's premier pianists, Makoto Ozone was born in Kobe, Japan and began playing the organ at age two. He switched to the piano at age 12 after hearing the music of Oscar Peterson. Ozone came to the United States to study at the Berklee College of Music. Three years later, he signed with CBS and released his debut, self-titled album featuring his own compositions. He toured the world as a member of the Gary Burton Quartet, and had his debut solo piano concert at Carnegie Hall. Ozone's album The Trio, with bassist Kiyoshi Katagawa and drummer Clarence Penn, won the 1997 Best Jazz of Japan Award. His latest album, Chick & Makoto, a duo project with pianist Chick Corea, was released in 2016.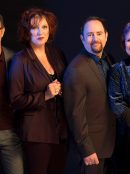 Manhattan Transfer
Manhattan Transfer is one of the most influential jazz vocal groups of all time. Founded in 1972, the group signed with Atlantic Records three years later and released its self-titled debut album, co-produced by legendary label head Ahmet Ertegun. The album's remake of the Friendly Brothers gospel classic "Operator" rose to the Billboard Top 20 and brought national recognition. Manhattan Transfer has recorded and performed with titans from jazz and beyond, including Tony Bennett, Bette Midler, Smokey Robinson, Phil Collins, B.B. Collins, Chaka Khan, James Taylor and Frankie Valli, and was the first group ever to win GRAMMY Awards in both the Pop and Jazz categories in the same year. Celebrating more than 45 years together, the group with its current lineup of Trist Curless, Cheryl Bentyne, Alan Paul and Janis Siegel performs worldwide, and recently released its 29th album, The Junction, on BMG.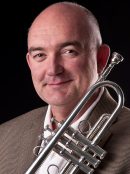 James Morrison
James Morrison is a virtuoso trumpeter, composer and multi-instrumentalist who is one of Australia's most renowned musicians. At 16, he made his debut at the Monterey Jazz Festival and was soon performing at major jazz festivals with Dizzy Gillespie, Ray Brown, Quincy Jones, Herbie Hancock, Cab Calloway, George Benson, Ray Charles, B.B. King and Wynton Marsalis. In 2000, Morrison was selected to compose and perform the opening fanfare for the Olympic Games in Sydney. He established the acclaimed James Morrison Academy of Music, which recently partnered with The Juilliard School to offer an exclusive Honors Program in jazz. Morrison was awarded the Order of Australia for his service to music and sponsorship of young musicians, and holds honorary doctorates from Edith Cowan University and Griffith University.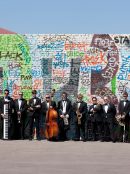 Moscow Jazz Orchestra
Hailed by DownBeat Magazine as "an outfit of virtuosos," the Moscow Jazz Orchestra is one of the world's hottest big bands. Since its founding in 1999 by famed saxophonist Igor Butman, the 17-piece group has embarked on frequent tours of Russia, Europe and the United States, appearing at prestigious jazz venues including Carnegie Hall, Lincoln Center and Birdland. The Moscow Jazz Orchestra has appeared with a host of accomplished international artists such as Dee Dee Bridgewater, Natalie Cole, George Benson, Wynton Marsalis, Larry Coryell, Billy Cobham, Joe Lovano, Gary Burton, Toots Thielemans and Kurt Elling. The group has released four albums on Butman Music Records. Its latest release, Special Opinion, features special guests including drummer Dave Weckl, guitarists Mike Stern and Mitch Stein, saxophonist Bill Evans, trumpeter Randy Brecker and bassist Tom Kennedy.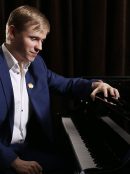 Oleg Akkuratov
Pianist and vocalist Oleg Akkuratov is a brilliant rising star whose musical vocabulary spans both jazz and classical. At the age of six, Akkuratov entered the Moscow Jazz College and began his studies with famed jazz pianist Mikhail Okun. In 2009, he was awarded a special prize at the first-ever All-Russian Academic Music Contest. That same year, Russian actress Lyudmila Gurchenko dedicated her film "Bright Twilight" to the young prodigy. In 2013, Akkuratov began frequent collaborations with saxophonist Igor Butman, performing in Moscow's "Triumph of Jazz" festival and touring India, the United States, Canada, China, Israel and Latvia as part of Butman's groups. Akkuratov's debut album, Golden Sunray, was released in 2016 on Butman Music Records and features the Igor Butman Quartet.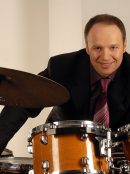 Oleg Butman
Oleg Butman is a drummer, composer and bandleader who is a recognizable name on both the Russian and New York jazz scenes. Born in Saint Petersburg, Butman took up the drums at the age of eight. Upon graduating from the Mussorgsky College of Music, he moved to Moscow to perform with top Russian musicians and international visitors like Ritchie Cole, Jon Faddis, Billy Taylor, Grover Washington, Jr. and Pat Metheny. At age 23, Butman was named the U.S.S.R.'s best drummer in the Soviet Critics' Poll. In 2007, he began composing contemporary jazz music in tandem with pianist Natalia Smirnova. The two released their debut album, Passion, in 2009, and subsequently toured with guest soloists like Mark Gross and Wayne Escoffery. Their latest album, Moment of Happiness, was released in 2017 on Butman Music Records.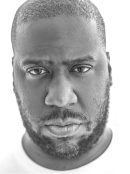 Robert Glasper
GRAMMY Award-winning pianist and composer Robert Glasper is defining the cutting edge of modern music. Albums with his acoustic trio and his electric Robert Glasper Experiment showcase his original blend of hip-hop and modern jazz, rhythmic experiments, and radical re-workings of classic jazz and rock material. Glasper's 2012 release Black Radio entered the Billboard charts at number one and received a GRAMMY in 2013 for Best R&B Album. His latest release, ArtScience, finds Glasper and his group delving into collective composition, demonstrating their mastery of post-bop and contemporary styles on 12 original, self-produced tracks. Glasper's touch can also be heard on the recent Miles Davis biopic, Miles Ahead, for which he penned original music and curated the soundtrack.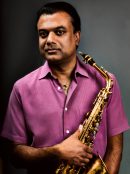 Rudresh Mahanthappa
Alto saxophonist, composer and educator Rudresh Mahanthappa is widely known as one of the most innovative voices in 21st century jazz. Born in Trieste, Italy to Indian émigrés in 1971, Mahanthappa was raised in Boulder, Colorado and gained proficiency playing everything from pop to Dixieland. Today, he has more than a dozen albums to his credit, including 2017's Agrima, and is considered one of the foremost interpreters of the Carnatic musical tradition in jazz. Mahanthappa is a recipient of the Guggenheim Fellowship and the Doris Duke Performing Artist Award, among other top honors, and currently serves as the Anthony H. P. Lee '79 Director of Jazz at Princeton University.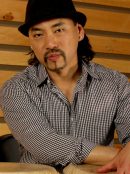 Taku Hirano
Taku Hirano is one of the top percussionists on the international scene today. Born in Osaka, Japan and raised in California, Hirano attended the Berklee College of Music, graduating as the institution's first hand percussion major with studies in Afro-Cuban, Brazilian, West African, Middle Eastern and Indian percussion disciplines. He has studied with an array of masters including conga virtuoso Giovanni Hidalgo, jazz drumming legend Alan Dawson, and Cuban percussionist Changuito. Hirano's command of varied instruments and musical styles has made him a highly versatile, in-demand performer with Fleetwood Mac, Whitney Houston, Annie Lennox, Chaka Khan, Dave Liebman and Cirque du Soleil. He has appeared in major arenas and stadiums in 30 countries across five continents, and performed twice for former South African President Nelson Mandela.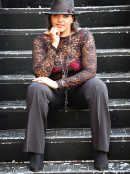 Terri Lyne Carrington
Terri Lyne Carrington is a three-time GRAMMY Award-winning drummer, producer and recording artist. At age 10, she had her first major performance with trumpet legend Clark Terry, and as a teenager she performed and recorded with Kenny Barron, Buster Williams, Stan Getz and James Moody. Carrington currently serves as the Zildjian Chair in Performance at the Berklee Global Jazz Institute and is the first female artist to win a GRAMMY for Best Jazz Instrumental Album. Her latest effort is a follow-up to her critically acclaimed album The Mosaic Project, titled The Mosaic Project: Love and Soul. Like its predecessor, the album presents Carrington leading a rotating cast of superb female collaborators, including Tia Fuller, Lalah Hathaway, Ingrid Jensen, Chaka Khan and Nancy Wilson, among others.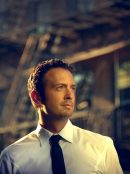 Till Brönner
One of the most renowned German jazz musicians of his generation, Till Brönner is a GRAMMY-nominated trumpeter, vocalist, composer and arranger whose work spans straight-ahead jazz, electronica, hip-hop, rock and pop. He made his debut as a leader in 1994 with the award-winning Generations of Jazz, featuring bassist Ray Brown and drummer Jeff Hamilton. Since then, he has performed and recorded with Monty Alexander, Tony Bennett, Al Foster, Johnny Griffin, Chaka Khan, Madeleine Peyroux and Ernie Watts. His 2012 self-titled album is a stunning homage to his longtime inspiration Freddie Hubbard. Brönner's latest release, Nightfall, finds him interpreting an eclectic mix of original compositions, jazz standards and even pop and classical tunes alongside renowned German bassist Dieter Ilg.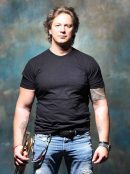 Vadim Eilenkrig
Vadim Eilenkrig is a trumpeter, bandleader, educator and TV presenter with decades of experience as a performer and bandleader alongside some of Russia's most famous artists. His last four solo albums, including 2017's Point of View, were ranked among the best-selling jazz releases in the history of iTunes Russia. In addition to his jazz work, Eilenkrig successfully performs as a soloist in cross-genre projects, including collaborations with the renowned orchestras of Vladimir Spivakov, Yuri Bashmet and Vladimir Fedoseyev. He is also well-known as host of the Big Jazz Show and Dancing with the Stars on Russian television. Eilenkrig serves as Head of the Department of Jazz Performance and Improvisation at the Maimonides State Classical Academy and is a member of the juries of the Nutcracker and Blue Bird competitions.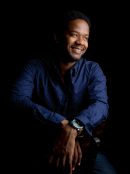 Ben Williams
Ben Williams is a virtuoso performer and world-class composer who is setting a new standard for the bass. A native of Washington, D.C., he studied with Rodney Whitaker at Michigan State University and with Ben Wolfe at The Juilliard School. Williams won the 2009 Thelonious Monk Institute of Jazz International Bass Competition and has since performed with Jacky Terrasson, Wynton Marsalis, Terence Blanchard, Benny Golson, Pat Metheny and Stefon Harris' Blackout. Williams currently performs as part of the Pat Metheny Unity Band and with his own all-star group, Sound Effect. His latest release, Coming of Age, is a collection of original compositions reflecting his wide-ranging musical interests. Williams recently made his film debut, appearing alongside Don Cheadle in the Miles Davis biopic Miles Ahead.