Artists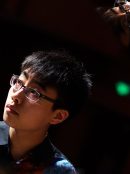 A Bu
A Bu is an up-and-coming pianist whose youth belies his formidable talent. Born in Beijing, China, he began classical studies at age 4 and became enthralled by jazz after listening to a recording of Dominican jazz pianist Michel Camilo. A Bu has performed at the Beijing International Blues Festival, Montreux Jazz Festival, Nine Gates International Jazz Festival (Beijing), China Yangtze River Piano Festival, JZ Festival Shanghai, and Duc de Lombards jazz club in Paris. His 2014 debut release, 88 Tones of Black and White, received critical acclaim, with All About Jazz critic Karl Ackermann remarking that "Bu's potential is almost off the charts." A Bu currently studies at The Juilliard School in New York.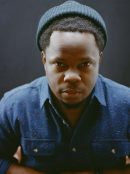 Ambrose Akinmusire
Internationally renowned Blue Note recording artist Ambrose Akinmusire is one of the top trumpeters on the scene today. Winner of the 2007 Thelonious Monk Institute of Jazz International Trumpet Competition, he has proved himself one of the most vital and deft musicians of his generation. Akinmusire was named 2012 Trumpet Player of the Year by the DownBeat Critics Poll and the Jazz Journalists Association, and received Germany's ECHO Award as Instrumentalist of the Year. His 2011 release, When the Heart Emerges Glistening, topped critics' lists at The New York Times, Los Angeles Times, and Allmusic.com, and earned him the Grand Prix from France's l'Academie du Jazz. Akinmusire has performed at Carnegie Hall and other major venues, and at international jazz festivals including Barcelona, Copenhagen, Monterey, North Sea and Umbria. Besides being a cutting edge performer and prolific composer, Akinmusire is a dedicated educator who serves on the music faculty at the University of Southern California and presents jazz workshops around the globe. His latest recording on Blue Note is the imagined savior is far easier to paint.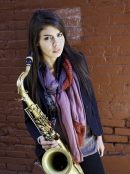 Melissa Aldana
Saxophonist Melissa Aldana is one of the most exciting new voices in jazz. Aldana grew up in Santiago, Chile and at age 6 began learning saxophone from her father, Marcos Aldana, an accomplished jazz musician. She attended the Berklee College of Music as a Berklee Presidential Scholar and studied with Joe Lovano, Greg Osby and Hal Crook. At age 24, Aldana won the 2013 Thelonious Monk Institute of Jazz International Saxophone Competition, making her the first female instrumentalist to win the competition. Aldana released her Concord Records debut, Melissa Aldana & Crash Trio, in 2014 to rave reviews. The album shows the saxophonist's proclivity for the challenging "chordless trio" format pioneered by the legendary Sonny Rollins. In 2016, she released her second trio effort, Back Home, on the Word of Mouth Music label. The album features all-original compositions written by the band members and was declared "a supremely focused statement" by New York Times critic Nate Chinen. Aldana maintains a busy schedule performing at renowned venues and festivals across the United States, South America and Europe.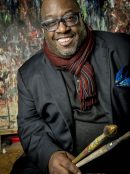 Carl Allen
Carl Allen is one of the most accomplished drummers in jazz. His dedication to upholding and furthering the jazz drum tradition of Art Blakey, Elvin Jones and Billy Higgins is apparent in everything he plays. As a teenager in Milwaukee, Wisconsin , Allen performed with Sonny Stitt and James Moody. After graduating from William Paterson University, he achieved a lifelong goal – to play drums for Freddie Hubbard. Allen played with Hubbard for eight years, and served as the trumpeter's musical director and road manager. He also toured and recorded with the Terence Blanchard/Donald Harrison Quintet. In 1988, he co-founded Big Apple Productions, which produced several albums for labels in Japan, introducing rising stars Roy Hargrove, Nicholas Payton and Cyrus Chestnut. Allen has released seven albums of his own and played on more than 200 others. A force in jazz education, he presents clinics around the world and previously served as Artistic Director of Jazz Studies at The Juilliard School. Allen's most recent release is Work to Do, his second co-led recording with Rodney Whitaker, and he can be heard on Eddie Henderson's 2015 release Collective Portrait.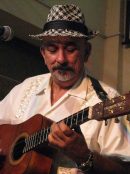 Francisco "Pancho" Amat
Winner of Cuba's National Music Award in 2010, Pancho Amat masters the tres, a cordophone instrument derived from the guitar, which first appeared in the rural areas of eastern Cuba. In 1971, while he was studying at the University of Havana, he founded the Manguaré group, which he directed for 19 years. Since then, he has fused the sound of the tres with jazz theory and technique. His group, Pancho Amat y el Cabildo del Son, illustrates the fusion of jazz with the most authentic and genuine elements of traditional Cuban music. His virtuosity with this typically Cuban instrument used in Cuban traditional music has been recognized in Cuba, with numerous Cubadisco awards, as well as abroad. Amat has performed on the national and international stage and has been a member of the jury in the Jo Jazz Competition for young jazz players.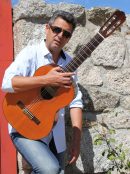 Marc Antoine
Guitarist Marc Antoine is a force in contemporary jazz. Born in Paris, France, Antoine was introduced to the guitar at a young age and received classical training at the International School of Classical Guitar while also cultivating his interests in jazz, rock and pop. At age 18, he narrowly avoided an end to his promising musical career after a devastating injury to his left hand. Early in his career, Antoine performed with Sting, Selena, Guru's Jazzmatazz project, Queen Latifah, the Solsonics and DJ Greyboy. A 1988 tour with Basia introduced Antoine to urban jazz audiences, and after several years recording and performing in the acid jazz idiom, the guitarist released his solo debut, Classical Soul, on NYC/GRP. The album was the first of five for the label and brought Antoine to the attention of American contemporary jazz listeners with its hit single, "Unity." In 1995, R&R named Antoine Best New Artist and a string of awards followed, including a Gavin Award and a Latin GRAMMY®. Since then, Antoine has performed with a host of top artists from jazz and beyond, including Dave Koz, Chris Botti, Rick Braun, Larry Carlton, Jimmy Haslip, Christian McBride, Mindi Abair and Mark Egan. His 2016 release, Laguna Beach, pays tribute to the guitarist's adopted hometown.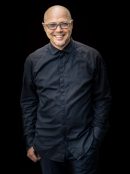 John Beasley
Pianist, composer and music director John Beasley takes pride in being a musical chameleon and has an amazing track record to show for his versatility. Beasley grew up in Shreveport, Louisiana  and by the time he was a teen was playing trumpet, oboe, drums, saxophone and flute. His interest in jazz was sparked after hearing a Bobby Timmons recording. Beasley was offered an oboe scholarship to Juilliard but by that point his career had taken off and he was soon touring with Miles Davis and Freddie Hubbard. Since then, his list of collaborators has grown long and varied, including Steely Dan, Barbra Streisand, Queen Latifah, Chaka Khan and James Brown. Beasley also has performed on film scores for Erin Brokovich, Finding Nemo and The Godfather III. He has released numerous albums, including Positootly!, which received a GRAMMY® nomination for Best Instrumental Jazz Album. In 2013, Beasley formed MONK'estra, a 17-piece band that celebrates Thelonious Monk's classic compositions with a contemporary twist incorporating Afro-Cuban rhythms, modern jazz, hip-hop and traditional big band instrumentation.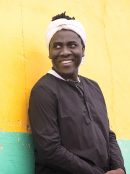 Richard Bona
An absolute master of his art, Richard Bona is a melodist of rare elegance and sensuality, a poignant singer, and one of the world's best bassists. Bona was born in Minta, a village in the center of Cameroon, and music was part of his daily environment. As a boy, he made his own reed flutes, balafon percussion instruments and 12-string guitars. He rehearsed for 8 to 12 hours a day, and performed as a singer and multi-instrumentalist. Dubbed "The African Sting," Bona's albums reveal a wonderful storyteller, surprising musician, and spellbinding vocalist. His unique style is situated at the crossroads of a range of influences including jazz, bossa nova, pop music, Afrobeat, traditional song and funk. In 1989, Bona left Africa for Paris, and six years later moved to New York. He has become one of the most in-demand collaborators in music, working with a remarkable array of artists including George Benson, Michael Brecker, Harry Connick, Jr., Chick Corea, Herbie Hancock, Chaka Khan, Romero Lubambo, Bobby McFerrin, Joni Mitchell, Eddie Palmieri, Tito Puente, Paul Simon, Chucho Valdés and Joe Zawinul. Bona's most recent release, Heritage, explores the West African roots of Afro-Cuban music with the artist's stellar Mandekan Cubano ensemble.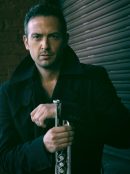 Till Brönner
One of the most renowned German jazz musicians of his generation, Till Brönner is a GRAMMY®-nominated trumpeter, vocalist, composer and arranger whose work spans straight-ahead jazz, electronica, hip-hop, rock and pop. Born in Viersen, Germany, Brönner fell in love with jazz at an early age and studied at the conservatory in Cologne before playing professionally. He made his debut as a leader in 1994 with the award-winning Generations of Jazz, featuring bassist Ray Brown and drummer Jeff Hamilton. Since then, he has performed and recorded with leading jazz figures such as Monty Alexander, Tony Bennett, Natalie Cole, Al Foster, Johnny Griffin, Chaka Khan, Madeleine Peyroux and Ernie Watts. Brönner composed the score for the 2001 documentary Jazz Seen and has been part of inventive collaborations with artists including Bootsy Collins, Snoop Dogg and DJ Samon Kawamura. His 2004 hit "That Summer," which reached number 16 on German pop charts, made him his country's best-selling jazz artist of all time. Brönner's latest release, The Good Life, finds him returning to straight-ahead jazz with relaxed, thoughtful interpretations of the Great American Songbook.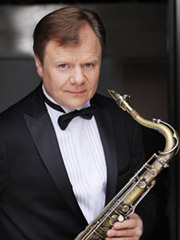 Igor Butman
Saxophonist and bandleader Igor Butman is Russia's premier jazz artist. Butman was born in St. Petersburg and began playing clarinet at age 11. He studied music at the Rimsky-Korsakov College of Music and received much of his jazz education from listening to nightly broadcasts of Voice of America. In 1983, Butman joined the Oleg Lundstrem Big Band and was soon invited to play with the acclaimed Russian jazz group Allegro. Butman moved to the United States in 1987 to attend the Berklee College of Music. Saxophonist Grover Washington, Jr. took Butman under his wing, featuring him in live performances and on recordings like 1988's Then & Now. In 1989, Butman moved to New York, where he worked with some of the top players on the scene. He released his debut solo album, Falling Out, in 1993, with bassist Eddie Gomez, pianist Lyle Mays and drummer Marvin Smith. Butman, who in 2011 was named a People's Artist of the Russian Federation, eventually moved back to Russia to serve as a bridge between the Moscow and New York jazz scenes. Butman's most recent release, Magic Land, features an all-star band that includes Chick Corea, Jack DeJohnette, John Patitucci, Randy Brecker and Stefon Harris.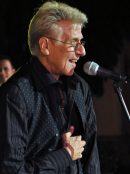 Bobby Carcassés
Bobby Carcassés is a true icon of Cuban music. The grandson of a Cuban diplomat, Carcassés was born in Kingston, Jamaica, and moved with his family back to Cuba at age 4. He started as a vocalist performing opera and Spanish zarzuela, was introduced to popular repertoire while singing in bandleader Bobby Collazo's vocal quartet, and eventually performed with the renowned Tropicana nightclub act. On his first visit to New York in 1958, the young singer discovered luminaries like Buddy Rich and Machito, igniting his interest in jazz and leading him to take up the trumpet, drums and bass in earnest. A move to Paris in the late 1960s introduced Carcassés to the American jazz greats Bud Powell and Kenny Clarke. Upon returning to Cuba, he founded a group with contemporaries Paquito D'Rivera, Chucho Valdés, Carlos Emilio Morales and Leo Brouwer. In 1980, he organized the inaugural Jazz Plaza Festival. This attracted a host of international artists, including Dizzy Gillespie, Charlie Haden, Airto Moreira and Tania Maria, to the Cuban music scene. For his work mentoring young Cuban musicians like César López, Gonzalo Rubalcaba, Yosvany Terry and Osmany Paredes, he was dubbed by famed musicologist Leonardo Acosta "the last guru of Cuban jazz." Carcassés has toured extensively throughout Europe and the U.S. and has released eight albums, most recently De La Habana a Nueva York.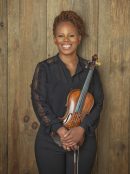 Regina Carter
For Regina Carter, the violin isn't simply an improvisational vehicle; it's a passport to unexpected realms. It's a Rosetta Stone that unlocks the doors to a myriad of cultures, sounds, and worlds apart. A native of Detroit, Michigan , Carter grew up in a musical household and studied at the prestigious New England Conservatory of Music in Boston and Oakland University in Rochester, Michigan. In 1987, she joined the all-female pop-jazz quintet Straight Ahead and appeared on their first three albums before moving to New York. Almost immediately, Carter was tapped for session work with the likes of Aretha Franklin, Mary J. Blige, Lauryn Hill, Billy Joel and Dolly Parton. She also performed and toured with Ray Brown, Kenny Barron, Cassandra Wilson, Oliver Lake and Steve Turre, among others. In 1995, Carter released her self-titled solo debut on Atlantic Records. In 2001, she made history as the first jazz musician, and the first African American, to play the legendary Guarneri De Gesu violin in Genoa, Italy. This experience inspired her 2003 album Paganini: After a Dream. In 2006 Carter was named a MacArthur Foundation "genius grant" Fellow and appointed Artist-in-Residence at San Francisco Performances. Her forthcoming album and touring program will pay tribute to legendary vocalist Ella Fitzgerald, in commemoration of Fitzgerald's 100th birthday.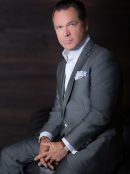 Kurt Elling
Kurt Elling combines his extraordinary vocal talents with his bandleading, composing and arranging to produce a sound that has been thrilling audiences for more than two decades. Growing up in Chicago, Elling was encouraged to become involved in music by his father, who organized the music at their Lutheran church. He received his bachelor's degree in history at Gustavus Adolphus College and studied at the University of Chicago's Divinity School before becoming a jazz vocalist. Deeply influenced by singer and poet Mark Murphy, Elling began to develop his idiosyncratic scat style in the clubs of Chicago, sharing the stage with legends Von Freeman and Ed Peterson. After several years of developing his craft, Elling was signed to Blue Note in 1995. He has since released six Blue Note albums, all of which have been GRAMMY nominated and critically acclaimed. His Concord release, Dedicated to You: Kurt Elling Sings the Music of Coltrane and Hartman, received the 2009 GRAMMY for Best Jazz Vocal Album. Elling was named top male vocalist in the DownBeat Critics Poll for 13 consecutive years. His most recent effort, The Beautiful Day: Kurt Elling Sings Christmas, was released on OKeh/Sony in 2016 to critical acclaim.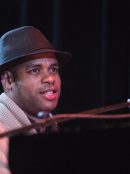 Roberto Fonseca
Roberto Fonseca is a nationally and internationally recognized young Cuban jazz player. In 1997 he and Javier Zalba founded the Temperamento group, which currently also includes double-bassist Yander Martínez and drummer Ramsés Rodríguez. Temperamento's vast repertoire has been presented in theatres and jazz festivals in over 26 countries. Fonseca's discography began in 1998 with En el comienzo (EGREM) and includes the widely acclaimed Yo and Akokan, among others.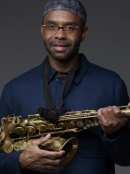 Kenny Garrett
Over the course of a stellar career that has spanned more than 30 years, Kenny Garrett has become the preeminent alto saxophonist of his generation. Garrett grew up in Detroit, Michigan and got his first saxophone at age 8. He studied with trumpeter Marcus Belgrave and was performing with Mercer Ellington's band before finishing high school. His first professional shows were with Detroit area musicians, including pianist Geri Allen. Soon after, Garrett was asked to join the Duke Ellington Orchestra under the direction of Mercer Ellington. In 1982, Garrett relocated to New York City and made his recording debut, Introducing Kenny Garrett, two years later. He went on to release a series of notable albums for Atlantic Records and Warner Bros., including the stunning, critically praised Black Hope. In 1997, Garrett released Songbook, his first album made up entirely of his own compositions. In the years since, he has performed with The Five Peace Band spearheaded by Chick Corea and John McLaughlin. The group's 2009 live CD won the GRAMMY® for Best Jazz Instrumental Album. Garrett's most recent album, Do Your Dance! on Mack Avenue, showcases the saxophonist's vast harmonic sophistication in diverse applications from hip-hop to Brazilian bossa nova to music of the Far East.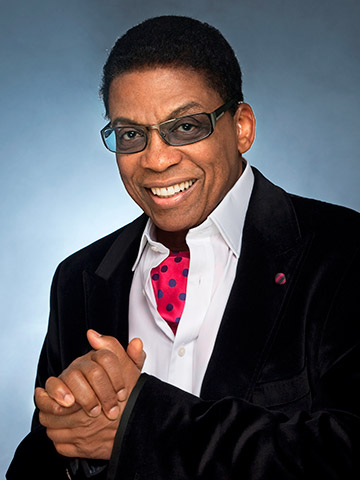 Herbie Hancock
Herbie Hancock, a 14-time GRAMMY® Award winner, is an internationally renowned pianist and composer who has been an integral part of every jazz movement since his arrival on the scene in the 1960s. Born in Chicago , he began playing piano at age 7 and at 20 was invited to join Donald Byrd's band. Byrd later helped him secure a recording contract with Blue Note Records. Hancock's debut album, Takin' Off, included "Watermelon Man," the first of many Top 10 hits. As a member of the Miles Davis Quintet, Hancock became one of the pioneers of modern jazz improvisation. His recordings during the '70s combined electric jazz with funk and rock sounds in an innovative style that influenced a whole decade of music. In 1983, "Rockit," from the platinum-selling Future Shock album, won Hancock a GRAMMY® for Best R&B Instrumental. He received an Oscar in 1987 for Best Score, honoring his work on Round Midnight. In 2007, Hancock's River: The Joni Letters won the GRAMMY® Award for Album of the Year, making Hancock the first jazz musician to receive this honor in 44 years. His latest release is The Imagine Project, which was recorded all around the world with artists including India.Arie, Los Lobos and Seal. Hancock serves as UNESCO Goodwill Ambassador for Intercultural Dialogue and Chairman of the Thelonious Monk Institute of Jazz.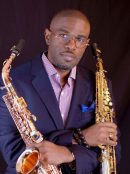 Antonio Hart
Antonio Hart is one of the top alto saxophonists on the scene today. Born and raised in Baltimore, Maryland, he studied jazz at the Berklee College of Music and Queens College. In 1991, Hart made his debut recording as a leader with For the First Timeon RCA/Novus. He has since appeared on more than 100 albums and performed around the globe with Nat Adderley, Monty Alexander, Terence Blanchard, Dee Dee Bridgewater, Ray Brown, Cyrus Chestnut, Dizzy Gillespie, Slide Hampton, Roy Hargrove Jimmy Heath, Dave Holland, Wallace Roney, the SF Jazz Collective, McCoy Tyner and Nancy Wilson. Blessings is Hart's eighth album as a leader, and features guitarist Yotam Silberstein, drummer Steve Williams and organist Bobby Floyd.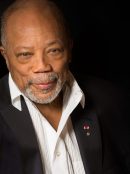 Quincy Jones
After more than six decades in the music business, Quincy Jones has attained legendary status, crossing all stylistic borders. Born in Chicago and raised in Seattle, Washington, Jones had befriended a young Ray Charles by age 13 and the two performed together in area clubs. Jones received a scholarship to attend Schillinger House, now the Berklee College of Music, but soon left to perform with Lionel Hampton's band and later work with Count Basie, Dinah Washington, Cannonball Adderley, the Dizzy Gillespie Big Band, and his own all-star big band. In the 1960s, Jones became a vice president at Mercury Records. He also began composing for films, writing music for In Cold Blood, The Wiz, and the television series "Roots." In the '70s, he recorded albums that fused jazz, funk and soul, and helped craft the careers of Chaka Khan and Michael Jackson. Jones has pulled off several amazing feats, including the coordination of "We Are the World," the comeback of Frank Sinatra, and a concert featuring Miles Davis presenting his classic works. He has received 27 GRAMMY® Awards, an Emmy, an Oscar and a Tony. His Quincy Jones Listen Up Foundation supports youth education in culture, music and technology. Jones continues to personally embody his foundation's mission through his mentorship of talented young jazz musicians from around the world.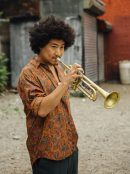 Takuya Kuroda
Trumpeter, composer and Blue Note recording artist Takuya Kuroda is poised to become a major voice on the modern jazz scene. Kuroda grew up in Kobe, Japan, where he played in jazz bands for 12 years, from junior high school through college. He performed in local jazz clubs, where his jazz elders introduced him to improvisation. In 2000, Kuroda came to the United States and began his first formal jazz studies at the Berklee College of Music in Boston. He went on to attend Manhattan's New School for Jazz and Contemporary Music, where he met jazz and hip-hop artist José James and was invited to play on James' release Blackmagic. Kuroda later played in the recording sessions and wrote the horn arrangements for James' Blue Note debut, No Beginning No End. The trumpeter made his own debut on the label in 2014 with the critically lauded Rising Son, blending elements of jazz, Afrobeat and funk. Kuroda's latest effort, Zigzagger, released in 2016 on Concord, features a dynamic trio of players including trombonist Corey King, keyboardist Takeshi Ohbayashi, bassist Rashaan Carter and drummer Adam Jackson. As a JazzTimes reviewer glowingly wrote, "Zigzagger offers more evidence that Kuroda's star is rising fast."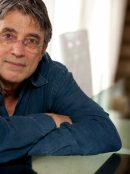 Ivan Lins
After Antônio Carlos Jobim, few Brazilian composers are as celebrated as Ivan Lins. A native of Rio de Janeiro, Brazil, Lins spent his childhood in Cambridge, Massachusetts , where his father was pursuing graduate studies. Returning to Brazil, Lins earned a degree in chemical engineering from the Universidade Federal do Rio de Janeiro and considered a career in volleyball before turning to music. A self-taught pianist, he first gained notice when renowned Brazilian singer Elis Regina recorded his composition "Madalena" in 1970 to wide acclaim. Lins' worldwide debut, A Noite, was released in 1979 and featured the composer on piano and vocals. His hit "Love Dance" and many other compositions have been recorded by countless artists including Ella Fitzgerald, George Benson, Kenny Burrell, Sarah Vaughan, Lee Ritenour, Nancy Wilson, Diane Schuur, Herbie Mann, Terence Blanchard, Airto Moreira and James "Blood" Ulmer. In 2005, his Cantando Histórias became  the first Brazilian album to receive the Latin GRAMMY Award for Album of the Year. Considered one of the foremost exponents of música popular brasileira, or MPB, Lins is an in-demand performer and maintains a busy international touring and recording schedule, collaborating with a variety of artists including Dave Grusin, Josee Koning, Michael Bublé and Jane Monheit.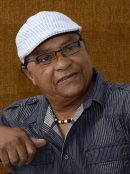 Sixto "El Indio" Llorente
Although he considers himself to be a sonero, El Indio is recognized as one of the most important performers of the cha-cha-cha, the son montuno, the guajira and the timba. He was born in the town of Cruces in the province of Cienfuegos. After working as a vocalist in the Aliamén orchestra, he joined the Manoito Simonet y su Trabuco group in 1997, going on several national and international tours and recording seven albums, including the widely acclaimed Marcando la Distancia and Pa que Baile Cuba. In addition, he participated as a guest in many other recordings such as Entre La Habana y el Yuma, by Mamborama, and La Rumba Soy Yo, which won the Latin GRAMMY in 2001. He began his solo career with the El Son del Indio group.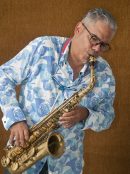 César López
César López is one of Cuba's most brilliant musicians, arrangers, saxophonists and flutists in recent decades. He began his music studies at the age of 10 and barely three years later won  First Prize in the National Saxophone Contest. He began to study Latin jazz tutored by the outstanding Cuban jazzman Bobby Carcassés, and at 19 the great Chucho Valdés selected him to play the saxophone in the famous Irakere band. After a rewarding period with this GRAMMY Award-winning band, López founded Habana Ensemble, a group combining jazz with Afro-Cuban rhythms. In addition to jazz, this versatile musician has played genres such as the bolero, canción, trova and classical music. He has won six awards and a Grand Prize in Cubadisco, the most important event in Cuba's music industry. He has performed throughout the world, sharing the stage with figures such as Herbie Hancock, Wayne Shorter, Chick Corea, Branford Marsalis, Wynton Marsalis, Michel Camilo and Tito Puente, among others.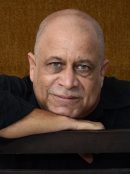 Roberto Garcia López
Roberto Garcia López began his music studies at age 7 and continued until he graduated from the university. He was a member of the Afrocuba group for more than 15 years, participating in numerous jazz festivals and tours in Europe and America, including six visits to the famous London club Ronnie Scott's. He has worked with important figures such as Omara Portuondo in the Buena Vista Social Club, Emiliano Salvador, Chucho Valdés, Emilio Morales, Silvio Rodríguez, Pablo Milanés and Beatriz Márquez.  At present he is a trumpet professor at the Higher Institute of the Arts and the National School of Art. He is also an arranger, composer, keyboardist and musical director in Ruy López-Nussa's group, La Academia, where he has done important work on Afro-Cuban music and jazz. He won the Master Jam Fest, in the city of Odessa, the Ukraine, in 2013.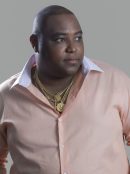 Alexander Abreu Manresa
Musical director, trumpeter, lead vocalist, composer and arranger of the well-known Cuban group Havana D'Primera, Alexander Abreu was born in 1976 in Cienfuegos, Cuba. He is considered one of the main trumpeters in Cuba during the last decade. His band is influenced by great arrangers and composers such as Chucho Valdés, José Luis Cortés, Adalberto Álvarez and Juan Formell, among others. His albums Haciendo Historia (EGREM, 2008), Pasaporte (Unicornio, 2012) and his latest La Vuelta al Mundo (Pafata Productions, 2015) have placed him on the music scene in Cuba and abroad. He has received awards such as the Best Album in Popular Dance Music and the Cubadisco Grand Prize in  2015 for La Vuelta al Mundo, which reveals the orchestra's musical and aesthetic maturity.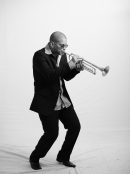 Yasek Manzano
Yasek Manzano began his jazz career under the tutorship of maestro Bobby Carcassés.  In 1994, when he was 14 years old, he was presented as the maestro's special guest at the International Jazz Plaza Festival. In 1995, he joined the Afrojazz Band, where he remained until 1998. In the years that followed, he played in important jazz bands, such as the Oscar Valdés band. At the age of 21, he traveled to the United States to study at The Juilliard School, where he attended classes led by maestros such as Wynton Marsalis, Arturo O'Farrill, Victor Goines and Joe Lovano, among others. With his own group and as a soloist, guest professor and member of important groups, he has given concerts, master classes and presentations in Cuba and the world. He has received important awards, such as the Cubadisco 2010 in the categories of Best Jazz Album and Best Recording for his album (CD and DVD) Amnios 1407 (Colibrí). Manzano also won the Jo Jazz Competition.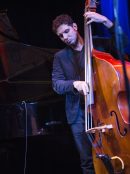 Yandy Martínez
Born in 1983 in Camagüey, Cuba, Yandy Martínez graduated as a professor/musician specializing in double bass at the National School of Music in Havana in 2007. For over a decade, he has recorded with national and international musicians including Bill Wolfer, Martirio, Luis Carreras, Andy Montañez, Rolando Luna and Leo Garrido, among others. He also participated in international tours with Cuban groups and artists such as the Ernán López-Nussa Trio, Klimax, Danny Rivera, Amaury Pérez Vidal and Juan Fernando (Ecuador). In 2010, he took part in some international tours with the Havana de Primera group (with whom he plays regularly) in Europe, Canada and Latin America. A year later, he joined Roberto Fonseca's group on a tour of Fonseca's release Yo. He has also participated in the recording of Fonseca's new release ABUC.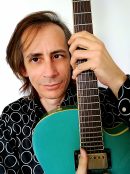 Emilio Martiní
Born in the central province of Villa Clara, Cuba, Martiní began his professional career at age 17 playing the guitar. In 2005, he joined the group Habana Ensemble, directed by maestro César López. Six years later, he founded Natural Trío to fulfill his needs as a composer. Martiní rescued Cuban traditional music, creating a fusion with elements of jazz. He has participated in several festivals, including Jazz Plaza (Cuba), Folklorama (Canada), Ibagué (Colombia) and the Cuban Culture and Arts Festival (South Korea). His first album Chapa Negra was nominated for Cubadisco 2014 in the categories of Best Jazz Album and Opera Prima. His latest release, Notas al Viento (EGREM), recreates the melodic transparency of all his works.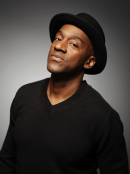 Marcus Miller
Marcus Miller is a modern pioneer of electric bass. He has influenced musicians around the globe as both a performer and a recording musician appearing on more than 500 albums. Miller was born in New York and raised in a musical family that included his uncle, pianist Wynton Kelly. By age 13, he was writing songs and playing clarinet, piano and bass. Two years later, he began working as a session musician around the city. For the next 15 years, Miller recorded with an amazing array of artists including Elton John, Grover Washington, Jr., Chaka Khan, LL Cool J and Frank Sinatra. He also spent two years as the bassist for the Saturday Night Live Band. In 1980, he joined Miles Davis' band as Davis was coming out of retirement. Miller's contributions as a bass player, composer and producer defined Davis' style throughout the '80s. Over the course of his career, Miller has received two GRAMMY® Awards and countless other honors. His 2015 Blue Note Records debut, Afrodeezia, finds the artist exploring an eclectic mix of tunes inspired by his work as a UNESCO Artist for Peace, alongside an all-star lineup of guest artists.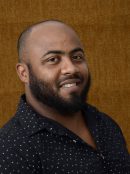 Carlos Miyares
Carlos Miyares is a young saxophonist, composer and arranger who was born in Santiago de Cuba, a land characterized by its rich musical tradition. He began his music studies specializing in piano, which he dropped in his fourth year to start playing the saxophone. Miyares started his professional career touring internationally with the Muralla group. Shortly afterwards, he founded the Carlos Miyares y el Cuban Quartet group, performing in Cuba and abroad. He later joined Chucho Valdés & The Afro-Cuban Messengers and participated in the recording of Chucho's Steps, which received a GRAMMY Award and the Cubadisco Grand Prize. In 2010, he recorded his first solo CD titled Chucho Valdés Presenta a Carlos Miyares, for which he served as a composer, arranger and musical producer together with maestro Chucho Valdés. Miyares has gained recognition for his contributions to Cuban and Latin jazz. He has won several national and international awards and has a vast discography.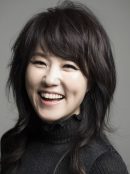 Youn Sun Nah
Korean vocalist Youn Sun Nah has been described as "a discreet, diminutive vocal giant" recognized for her technical mastery and distinctive synthesis of jazz, Asian folk and Western avant garde pop traditions. Born in Seoul, Republic of Korea, she was raised by musical parents and made her professional debut at age 23 with the Korean Symphony Orchestra. After moving to Paris in 1995, Nah began studies at the CIM Jazz School and the Conservatoire Municipal Nadia et Lili Boulanger. She formed her first Parisian quintet, which won a special jury prize at the national competition of the La Défense Jazz Festival. Beyond her sizable following in both France and her native country, Nah has performed on numerous prestigious stages the world over, including the Blue Note Jazz Festival, Rochester International Jazz Festival, Jazz at Lincoln Center, Jazz in Marciac, Jazz à Vienne, Festival International de Jazz de Montréal, Java Jazz Festival, and Jarasum International Jazz Festival. She currently performs regularly with guitarist Ulf Wakenius, accordionist Vincent Peirani and bassist Simon Tailleu in both a duo and quartet configuration. Nah's most recent effort is Lento on ACT.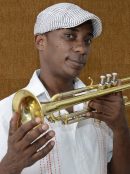 Julio Padrón
Trumpeter Julio Padrón graduated from the National School of Art in 1991. As a student, he collaborated with well-known Cuban musician Bobby Carcassés and his Afrojazz group. During his artistic career, Padrón has worked with Carlos Embales and the Septeto Nacional Ignacio Piñeiro, Joaquín Betancourt, Adalberto Álvarez, Chucho Valdés and Irakere, Afro-Cuban All-Stars and Interactivo, among others. He has also worked with saxophonist Tony Martínez on two albums and several live performances, as well as with Ernán and Harold López-Nussa. Padrón participated in the recording of Babalú Ayé, by Chucho Valdés with Lázaro Ross, which was nominated for a GRAMMY Award in 1998.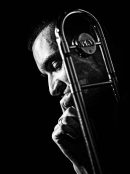 Gianluca Petrella
Gianluca Petrella is a two-time winner of the DownBeat Critics Poll for Best Emerging Artist in the trombone category and has been called a key figure in the golden age of Italian jazz. He has performed internationally with Pat Metheny, Lester Bowie, John Abercrombie, Steve Swallow, Greg Osby, Tom Varner, Michel Godard, Aldo Romano and the Sun Ra Arkestra directed by Marshall Allen, among many others. A native of Bari, Italy, Petrella completed his musical education at the Bari Conservatory and began performing with saxophonist Roberto Ottaviano and the O.F.P. Orchestra under the direction of pianist Carla Bley and saxophonist Steve Coleman. He later toured with renowned Italian trumpeter Enrico Rava, played numerous international festivals, and released his first album, X-Ray, at age 26. Petrella's musical inclinations span multiple genres and his work includes collaborations with the electronic music groups 9 Lazy 9 and Matmos, as well as Afrobeat legend Manu Dibango. Today, the trombonist performs regularly with trumpeter Paolo Fresu, the Cosmic Renaissance quintet and the Trio 70's group. SoupStar, Petrella's duo project with pianist Giovanni Guidi, released a new disc in 2016 on the ECM label, pairing free improvisation with tributes to eminent modern jazz figures including the late saxophonist Gato Barbieri.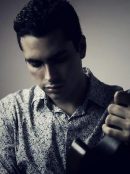 Héctor Manuel Quintana
Héctor Manuel Quintana is a young Cuban jazz player who specialized in guitar at the Higher Institute of the Arts. In 2011, he won First Place at the Jo Jazz Competition.  Since then, he has played with the Joaquín Betancourt Jazz Band and with renowned saxophonist Michel Herrera's group. He has shared the stage with national and international music figures such as Joaquín Betancourt, Klimax, María del Mar Bonet, Jorge Reyes, Jorge Chicoy, Arturo O'Farrill, Al Jarreau, Kurt Rosenwinkel, and Yaron Herman among others. In 2015, he won Second Place at the Montreux Jazz Festival in Switzerland.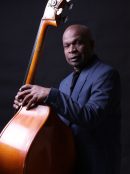 Jorge Reyes
After graduating as a double-bassist from the Amadeo Roldán Conservatory in Havana, Jorge Reyes joined several popular music groups, including the Orquesta de Radio y Televisión and the Orquesta Cubana de Música Moderna. In 1983, he released his first solo album titled Pocito 11. This was followed by tours where he participated in important jazz festivals in Europe and the United States, making him a better-known national and international figure. Reyes has participated in the recording of over 200 CDs of important artists from Cuba and around the world. He has shared the stage with renowned jazz musicians such as Dizzy Gillespie, Carmen McRae, Michel Legrand, Chucho Valdés and Germán Velazco.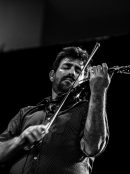 William Roblejo
William Roblejo graduated from the Higher Institute of Art specializing in the violin. He founded Traza, a contemporary music quartet, under the auspices of the Hermanos Saiz Association, and was a member of the Amadeo Roldán String Quartet of the Cuban Philharmonic Orchestra for several years beginning in 2005. In 2007 he joined David Torrens' group and three years later created his own group, William Roblejo Trio. He has participated in the recording of more than 25 CDs and collaborated with important representatives of the youngest generation of Cuban musicians. At present, Roblejo is head of the strings department and a violin professor at the Amadeo Roldán Conservatory. He has received the Jo Jazz Competition Award.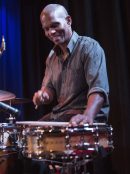 Ramsés Rodriguez
Born in 1971 in Havana, Cuba, Ramsés Rodriguez is a drummer who studied music at the Adolfo Guzman School in Havana. In 1995, he started touring with the Ernán Lopez-Nussa Trio and a few years later, he joined the Chucho Valdés Quartet, participating in the recording of Nueva Concepción (2001). Three years later, he recorded for the Cuban diva Omara Portuondo on her solo album Flor de Amor and in Mi Sueño, a bolero for Ibrahim Ferrer. That same year, he started touring with Ferrer in over 400 concerts, playing at prestigious venues such as Alte Oper (Frankfurt), Palais des Congrès (Paris), Albert Hall (London), Beacon Theatre (New York) and Sydney Opera House (Australia), among others. He has participated in Roberto Fonseca's recordings Zamazu, Akokan, Yo, and ABUC, among others.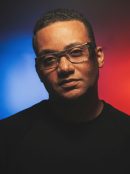 Gonzalo Rubalcaba
Pianist and composer Gonzalo Rubalcaba was already a young phenom with a budding career in his native Cuba when he was discovered by Dizzy Gillespie in 1985. Born to a musical family in Havana, Rubalcaba was a child prodigy who by age 6 was playing drums in his father's orchestra. Two years later, he began formal music training on piano. After graduating in his mid-teens from the Institute of Fine Arts in Havana with a degree in composition, he worked as a drummer and pianist in the city's hotels, concert halls and jazz clubs, and toured Europe, Africa and Asia with the famed Orquesta Aragón. International jazz luminaries including trumpeter Gillespie, bassist Charlie Haden and then-Blue Note Records President Bruce Lundvall started Rubalcaba on the path to a successful recording career, with a litany of superb albums like Live in Havana, The Blessing, Diz, Inner Voyage, Paseo and most recently 2015's Charlie to his credit. Equally at home in solo settings and large ensembles, Rubalcaba has performed with an astonishing breadth of artists, including Chick Corea, Herbie Hancock, Dave Holland, Chris Potter, Brian Bromberg, Ron Carter, Pat Martino, John Patitucci and Ivan Lins, to name a few. Rubalcaba currently lives in Miami and serves on the faculty of the University of Miami's Frost School of Music.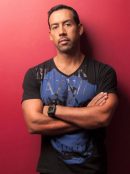 Antonio Sánchez
Five-time GRAMMY® Award winner Antonio Sánchez of México City is one of the most prominent drummers, bandleaders and composers of his generation. His playing is featured on more than 100 albums, and he has performed with Chick Corea, Gary Burton, Joshua Redman and Christian McBride. For more than 15 years, Sánchez has been the drummer of choice for guitar legend Pat Metheny. Sánchez created the original film score for acclaimed filmmaker Alejandro González Iñárritu's 2014 release "Birdman." It received the Sound Stars Award for Best Film Score at the 2014 Venice Film Festival and a host of other nominations. His most recent effort as a leader is Lines in the Sand, an album about the immigrant experience.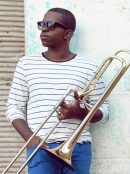 Eduardo Sandoval
Eduardo Sandoval Ferrer graduated from the Amadeo Roldán Conservatory and later from the Higher Institute of the Arts. At 28 years of age, the young trombonist already has an extensive résumé. Since his student days, he has been part of groups with different format and genres, such as the National Concert Band, maestro Giraldo Piloto's Big Band and the Sexto Sentido group. He also has worked with Bobby Carcassés. An award winner at the Jo Jazz Competition in 2012, Sandoval has been a guest musician in several record productions. He has shared the stage with maestro Chico O'Farrill's Big Band (2010), Michel Herrera and his Joven Jazz project, Yasek Manzano and Habana Jazz Collective, among others.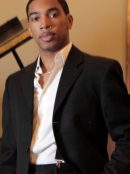 Christian Sands
At just 27, pianist Christian Sands has credentials that would provoke envy in musicians twice his age. Raised in New Haven, Connecticut , Sands started piano at age 4, composed his first piece of music the following year, and began playing professionally at age 10. Personally mentored by the legendary Dr. Billy Taylor since the age of 13, Sands went on to earn bachelor's and master's degrees from the Manhattan School of Music, where he performed in the school's Afro-Cuban Jazz Orchestra led by Bobby Sanabria. After graduating, he joined Christian McBride's group Inside Straight and appeared on both of the bassist's 2013 releases, People Music and Out Here. In addition to his extraordinary apprenticeships, Sands has worked with artists including Ben Williams, Gilad Hekselman, Randy Brecker, Marcus Strickland and Wynton Marsalis, among others. He has appeared on five GRAMMY®-nominated records, and already has released five albums as a leader, with his newest, REACH, out this month on Mack Avenue Records.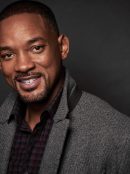 Will Smith
Two-time Academy Award nominee Will Smith has a vast filmography, including portrayals of true-life icons in Ali, The Pursuit of Happyness and Concussion. His headlining credits include Independence Day, Hitch, I Am Legend, Men in Black I, II & III, and last summer's Suicide Squad. He stars in Netflix's Bright out this December. The two-time GRAMMY Award winner began his career as a musician selling millions of records worldwide before crossing over into television with "The Fresh Prince of Bel-Air." In 1998, he and partner James Lassiter founded the production and management company Overbrook Entertainment. Smith is dedicated to the advancement of communities and individuals in the areas of education, sustainability, empowerment and health through the Will and Jada SmithFamily Foundation.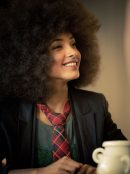 Esperanza Spalding
Esperanza Spalding is a dynamic bassist, singer and composer who is cutting her own unique creative path. She is the first jazz musician to win a GRAMMY® Award for Best New Artist. Spalding grew up in Portland, Oregon and was drawn to music when she saw Yo-Yo Ma perform on "Mister Rogers' Neighborhood." She began playing cello at age 5 and discovered the bass while attending Northwest Academy, a performing arts high school in Oregon. Spalding entered the Berklee College of Music on a full scholarship and after her first semester was invited to perform with Patti Austin on the "For Ella" tour. She also studied with Joe Lovano, who later invited her to join his band. Upon graduation, Spalding returned to Berklee as an instructor. Since then, her career has taken off with performances at the White House and the Nobel Peace Prize Concert, as well as the chart-topping releases Esperanza, Chamber Music Society and Radio Music Society, which includes a 12-piece, world-class band. In 2016, she released her fifth studio album, Emily's D+Evolution, which was produced by longtime David Bowie collaborator Tony Visconti and has received wide critical acclaim.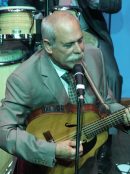 Barbarito Torres
Barbarito Torres is a talented Cuban lutist, known in the artistic world as "The Virtuoso of the Strings" and "The King of the Lute." He began to study the lute at age 10 with his godfather, Luciano Monet, an outstanding lutist from Matanzas. In 1976, he founded the Cuarteto Tradicional Matancero, a group dedicated to the Matamoros Trio style of traditional Cuban music. In 1977, he formed part of the Conjunto Siembra Cultural until 1988, when he joined the Manguaré group, using this instrument typically found in Cuban country music to play contemporary popular music. In 1992, he created the Piquete Cubano group and five years later was one of the leading figures in the Buena Vista Social Club project. With this project, he won a GRAMMY Award in 1998. Torres has received two Cubadisco awards and two GRAMMY nominations.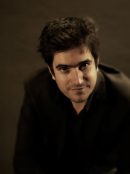 Harold López-Nussa Torres
A graduate in classical piano from the Cuban Institute of the Arts, Harold López-Nussa Torres is well known as a performer of Cuban music, jazz and Latin jazz. He was a member of the band that accompanied Omara Portuondo when she toured with the Buena Vista Social Club from 2008 to 2011. At present, he is a member of the Maraca & The Monterey Latin Jazz All-Stars. López-Nussa, who is also a composer, has received several international awards, such as the First Prize and the Public Prize in the Parmigiani Montreux Jazz Solo Piano Competition, as well as the 2011 Jazz Talent Award granted by the ADAMI French music society. He has performed in international events such as the North Sea Jazz Festival, San Francisco Jazz Festival, Tokyo Jazz Festival, Jazz in Marciac, Jazz à Oloron, Jazz à Vienne, and Puebla International Festival, where he has shared the stage with Chucho Valdés, Marcus Miller, David Sánchez, Horacio "El Negro" Hernández, Christian Scott and Stefon Harris, among others.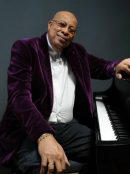 Chucho Valdés
Winner of six GRAMMY and three Latin GRAMMY Awards, Cuban pianist, composer and arranger Chucho Valdés is widely considered the most influential figure in modern Afro-Cuban music. Born into a family of musicians in Quivicán, Cuba, Valdés received his first training from his father, the pianist, composer and bandleader Ramón "Bebo" Valdés. By age 3, the young pianist was already playing back the melodies he heard on the radio. He continued his formal musical education at the Conservatorio Municipal de Música de la Habana, graduating at age 14. A year later, he formed his first jazz trio and in 1959 debuted with the fabled orchestra Sabor de Cuba. Valdés is perhaps best known for founding and directing the legendary Cuban ensemble Irakere, discovered by Dizzy Gillespie in 1977 and later signed to Blue Note Records. Valdés, who led Irakere from its founding in 1973 until 2005, has functioned as one of the most recognizable ambassadors for Cuban music and culture, pursuing a successful solo career with 25 albums to his name and collaborating with eminent artists from around the world. Valdés has received honorary doctorates from institutions including the Berklee College of Music and Victoria University in Canada. His most recent release is Tribute to Irakere: Live in Marciac, which won the 2017 GRAMMY for Best Latin Jazz Album.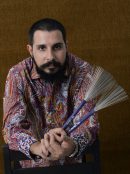 Oliver Valdés
Oliver Valdés is a young Cuban drummer who graduated from the Amadeo Roldán Conservatory in 2000.  Since he was 16 years old, he has played in important jazz clubs in the Cuban capital, such as La Zorra y el Cuervo and Jazz Café.  He has collaborated with important figures of different musical genres such as Silvio Rodríguez, Ernán and Harold López-Nussa, Tata Güines, Giraldo Piloto, Samuel Formell, Chuck Silverman, Adel González and Yaroldi Abreu, among many others. His music has been presented in over 20 international jazz festivals. Valdés has collaborated in the recording of more than 50 CDs. He is considered one of the main representatives of the "new generation of Cuban drums."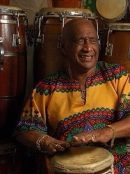 Oscar Valdés
Oscar Valdés Campos was born in Havana in 1937 into a family of important percussionists and singers. In 1972, he formed, together with Chucho Valdés, the Irakere group, fulfilling the dream of fusing jazz with Batá, Arará and Abakuá drums, as well as the chequerés and their songs in order to create a new jazz form. Valdés is also the creator of the timba, the Batum batá and the jazz batá. He has shared the stage with top figures such as Herbie Hancock, Chick Corea, Jaco Pastorius, Dizzy Gillespie and Maynard Ferguson. He has taught classes on Afro-Cuban percussion in Great Britain, France, Italy, Denmark, Sweden, Mexico, Venezuela, Japan and the United States. His most famous awards include the GRAMMY given to Irakere in 2017, honoring its 45 years in existence.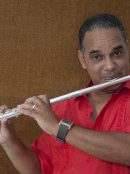 Orlando "Maraca" Valle
Orlando "Maraca" Valle is one of the most well-known Cuban flutists. He began his professional career with Bobby Carcassés. He then worked with the group of the legendary Cuban pianist Emiliano Salvador, and later played with the Irakere group, directed by Chucho Valdés. His solo career began in 1994 with the CD Pasaporte, which featured outstanding Cuban percussionists such as Tata Güines and Miguel "Angá" Diaz. Afterwards he founded the groups Maraca y Otra Visión and Maraca and the Latin Jazz All-Stars, with which he has performed on the most important stages in Cuba and the world. This musical producer, arranger and composer was nominated for a GRAMMY in 2003 for Tremenda Rumba, which was additionally selected as one of the best albums of 2002 by Billboard magazine. Valle has received numerous Cubadisco awards.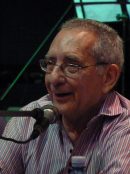 Alexis Vázquez
Alexis Vázquez Aguilera is a well-known writer and theatre director who began his professional career in the Teatro Juvenil de La Habana in 1968. Since then, he has headed important theatre companies, including the Proyecto Teatral de la Región Minera, the Bertolt Brecht Theatre Group and the Musical Habana company. He has also directed important shows and events such as the Jo Jazz Competition, the Fiesta del Tambor, the Varadero Jam Session and the event Panorama del Teatro y la Danza. Vásquez is Vice President of the Plaza Jazz Festival, where he has served as artistic director. He has produced several albums with young jazz musicians, two of which were nominated for the Cubadisco award. The Lecuana Jo Jazz album was awarded a GRAMMY in 2016.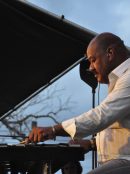 Emilio Vega
Emilio Vega is a renowned pianist, percussionist, vibraphonist, record producer, composer and arranger. In just over 25 years, he has produced some 180 records, both in Cuba and in the United States, Spain and Italy, among other countries. He plays jazz, symphonic music, Cuban pop music and different genres from abroad. As an instrumentalist, he has worked in bands such as Diákara, Irakere and Estrellas de Areíto, which he is currently directing. Vega has been nominated for the Latin GRAMMY on four occasions and has won over 20 Cubadisco awards. In 2007, he was named Producer of the Year.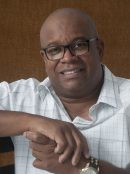 Germán Velazco
Versatile saxophonist Germán Velazco began his artistic career in the Orquesta Revé and the Agrupación Afrocuba.  In 1980, he joined the famous Irakere band, which that same year won the GRAMMY for the Best Latin Pop Album. With Irakere, he recorded 14 CDs, all publicly and critically acclaimed. In 1988, Velazco founded, together with José Luis Cortés (el Tosco), the popular group NG La Banda. For several years, he has been working with the Pablo Milanés group and with other artists. Velazco has worked in productions for Bis Music, RTV Comercial, EGREM and Uniconio, Wagner, Poligram, Sony and Nueva Fania, as well as for artists such as Compay Segundo, Cesária Évora, Pío Leyva, Mayito Rivera and Anaís Abreu. He has received several national and international awards, including a GRAMMY as part of the Todos Estrellas de la Rumba and four Cubadisco awards.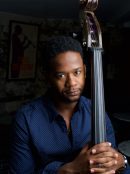 Ben Williams
Ben Williams is a virtuoso performer and world-class composer who is setting a new standard for the bass. Williams grew up in Washington, D.C. and was drawn to music after seeing a bass in the corner of Congressman John Conyers' office, where his mother worked. He attended the Duke Ellington School of the Arts, where he participated in programs conducted by the Thelonious Monk Institute of Jazz. Williams later studied with Rodney Whitaker at Michigan State University and with Ben Wolfe at Juilliard. In 2009, Williams won the Thelonious Monk Institute of Jazz International Bass Competition. He has since performed with Jacky Terrasson, Wynton Marsalis, Terence Blanchard, Benny Golson and Stefon Harris' Blackout. His debut release, the highly acclaimed State of Art on Concord Records, showcases him playing a variety of genres, from jazz to R&B to hip-hop. Williams currently performs as part of the Pat Metheny Unity Band and with his own all-star group, Sound Effect. Williams' latest release, Coming of Age, is a collection of original compositions reflecting his wide-ranging musical interests.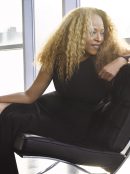 Cassandra Wilson
Cassandra Wilson is an American jazz musician, vocalist, songwriter, and producer whom critic Gary Giddens described as "a singer blessed with an unmistakable timbre and attack who has expanded the playing field" through her adoption of diverse musical traditions. She began playing piano at age 6 and guitar by age 12, and was soon working as a vocalist, singing a wide variety of material. After moving to New York City in the early '80s, Wilson met saxophonist Steve Coleman and became one of the founding members of the M-Base Collective. Following the completion of her stint with M-Base, Wilson signed with Blue Note Records in 1992 and released her landmark album Blue Light 'Til Dawn. Wilson continues to offer fresh and creative interpretations of jazz, vintage blues, country and folk music. She has been widely recognized for her contributions to jazz and American music, with two GRAMMY® Awards, the Django D'Or, The Edison Music Award, and a marker on the Mississippi Blues Trail to her name. She also performed one of the leading roles in Wynton Marsalis' "Blood on the Fields," the first jazz work to receive a Pulitzer Prize, and in 2017 was named Harvard University Jazz Master in Residence. Wilson's latest record, Coming Forth By Day, was released in 2015 on Sony's Legacy Recordings and paid tribute to the legendary Billie Holiday.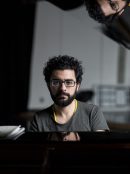 Tarek Yamani
Beirut-born Tarek Yamani is a Lebanese-American, New York-based pianist, composer and educator who taught himself jazz at age 19. Recipient of the grand prize at the 2010 Thelonious Monk Institute of Jazz International Composers Competition, among other honors, Yamani has performed in venues around the world including the Smithsonian Institution, National Sawdust, Lincoln Center, Pierre Boulez Saal in Berlin, and the United Nations General Assembly Hall. Yamani dedicates his artistry to exploring the relationships between African-American jazz and classical Arabic music, most evident in his second album Lisan Al Tarab: Jazz Conceptions in Classical Arabic and in his newly-released Peninsular, which fuses jazz with quarter-tones and rhythms of the Arabian Peninsula.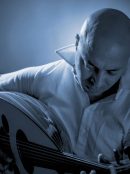 Dhafer Youssef
Dhafer Youssef is an acclaimed Oud player and vocalist whose music connects jazz with the traditional sounds of the Mediterranean and his North African home. Born in Telbouba, Tunisia, Youssef comes from a long line of muezzins and began singing at an early age. After moving to Tunis and then Austria in pursuit of his conservatory studies, he began exploring jazz and Indian and Scandinavian music, eventually forming his own band and releasing his debut album Musafer in 1996. Youssef has performed for audiences across Europe, Asia and the Middle East, working with a wide variety of international artists including Tigran Hamasyan, Nguyên Lê, Markus Stockhausen, Will Calhoun, Omar Sosa and many others. He has released seven albums as a leader and has been noted both for his mastery of the traditional Oud and for his evocative vocals, which have been described as "achingly beautiful." Youssef's latest album is titled Diwan of Beauty and Odd and features the oudist alongside drummer Mark Giuliana, bassist Ben Williams, trumpeter Ambrose Akinmusire and pianist Aaron Parks.