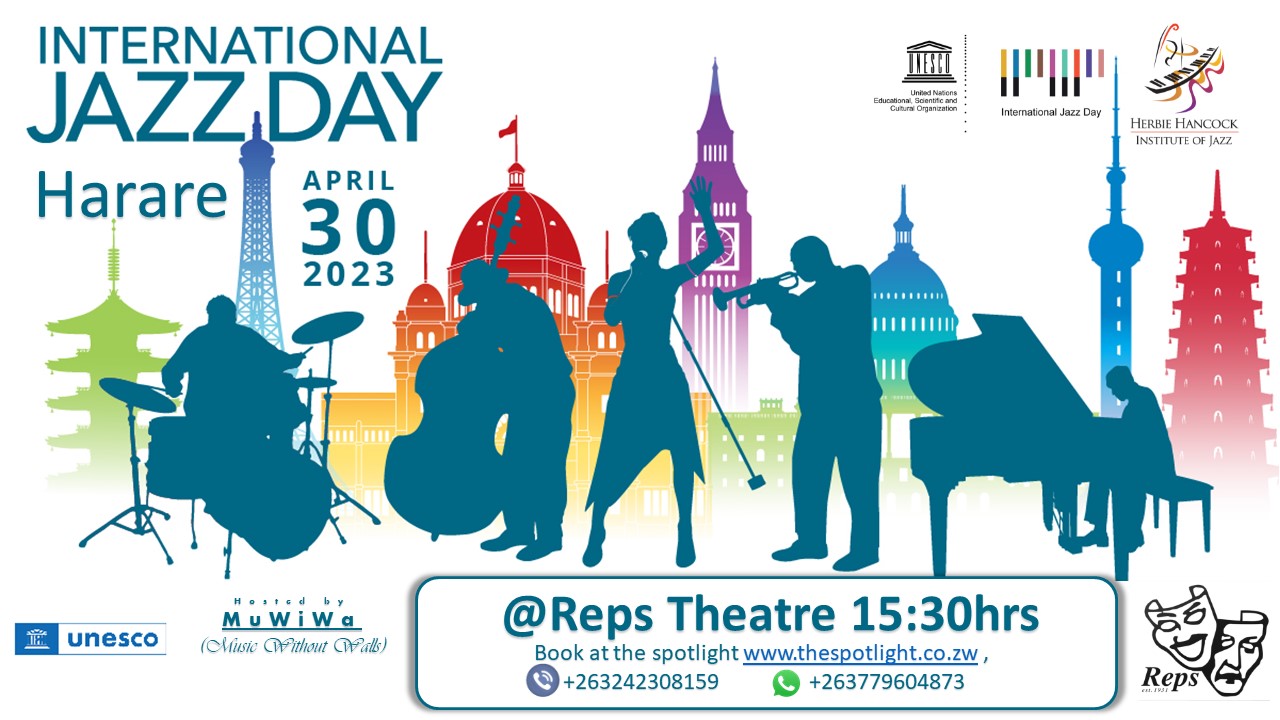 International Jazz Day is the world's largest annual celebration of jazz as a force for peace, intercultural dialogue and international cooperation.
The Zimbabwe commemoration will be held at Reps Theatre with an exciting lineup of fresh new voices and seasoned artists. The highlight being a performance by the Queen of Zimbabwean Jazz: Prudence Katomeni-Mbofana.
The main performance will be a set of Zimbabwean Township Jazz classics arranged and directed by Imbuwa Mubu @mubuwemuzic and played by a 25-30 piece big band comprised of music students from various Harare Schools.
Organizer(s)
MuWiWa
Contact Person: Imbuwa Mubu
Tel: + 263773716255
Email: [email protected]
Reps Theatre
Main Stage
4 Maasdorp Avenue
Belgravia Shopping Centre
Harare, Harare
More Celebrations in Zimbabwe for International Jazz Day 2023