Meet Our Organizers
We Love Jazz, Singapore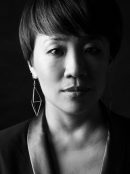 Location: Singapore
Participating Years: 2016 – present
Organization: We Love Jazz Singapore
Event focus:  Improvisation, interactive family-friendly event
We Love Jazz Singapore (WLJ SG) has celebrated International Jazz Day since 2016, the year of its founding by Japanese jazz pianist and longtime Singapore resident Aya Sekine. Its mission is to unify and promote the jazz community in Singapore through grassroots outreach, education and resource support as well as interactive community events.
The secret to WLJ SG's success is its highly dedicated and experienced leadership. Founder Sekine, who also serves as Co-Director, has nearly 25 years of experience as a jazz performer, composer and lyricist. She has been living and performing in Singapore for more than 15 years. A lecturer at LaSalle College of the Arts in Singapore, she operates her own live event production and recording company, Bon Goût Music. Sekine's fellow Co-Director, Namie Rasmen, is an upcoming Singaporean singer, songwriter, piano and voice teacher. In addition to performing frequently in Singapore, Malaysia and Australia and releasing her own debut album, Rasmen is a member of Canvas Conversations, an electronic music group that received the 2015 Noise Singapore Award and recently released its debut album.
True to its mission, WLJ SG's International Jazz Day celebrations in 2016 and 2017 were interactive and family-friendly community events held at Kult Kafé. This popular bar, situated in an old colonial house in the Emily Hill arts complex, frequently hosts community-driven events.  The events were eclectic and creatively fused different formats, including: Jazz Kissa, a take-off on the hard-core Japanese jazz café experience, with designated selectors determining the play lists; open mic sessions, with participants singing, dancing and playing a variety of instruments; SPEAKUP sessions with participants talking about jazz; and improvised jazz performances by Singaporean and Japanese jazz luminaries.
In an interview last year, Sekine summed up WLJ SG this way: "We are very enthusiastic about highlighting the history and foundation of Singapore jazz and improvised arts. The jazz community hasn't done this type of grassroots work, and we think now is the time." International Jazz Day applauds WLJ SG's quest to strengthen the jazz base in Singapore from the roots up and build support for jazz and improvised arts.