Meet Our Organizers
Sharon Hoffmann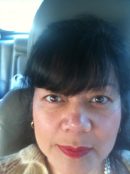 1) What does jazz music mean to you? To your community?

What does jazz music mean to me? It's a way of life. A joy filled way of life. I learned it from my "really good" jazz music professor, guitarist, composer, husband.
What does jazz music mean to my community? Joi De Vivre! The joy of life!
2) Why are you celebrating International Jazz Day? Why is it important?

To bring joy to others through jazz and its benefits to the world. Why is it important? People become joyous in the music and can communicate in a way that respects individuality.
3) What would you like to see happen through this day – short term and long term?

I would like to see the joy of jazz spread to become a major celebration of life through the positive aspects of its very nature.
Short term? Our local International Jazz Day celebration grow to reach more participants.
Long term? Jazz be incorporated into a way of life to others, continually spreading the joy!