Meet Our Organizers
Francis Pronk, The Netherlands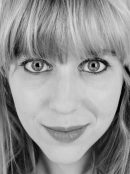 1. What does jazz music mean to you? To your community?
For the Codarts Jazz Department it is a special day when we celebrate the connection with jazz as a musical language that can overcome all kinds of boundaries. That is the message of our education to our students.
2. Why are you celebrating International Jazz Day? Why is it important?
We like to join the positive movement of connecting through music. In these times when fear seems to get the best of us we should believe in our own way that humans want to connect and that music is one powerful way of connecting.
3. What would you like to see happen through this day, short-term and long-term?
As the head of a jazz department at an institute of higher education I would like to see in the short- and long-term that talented musicians get the platform, training and mindset to bring that talent across and that there will be an engagement of these talents in the world that is meaningful and daring.
Francis Pronk is coordinator of PR at the Podium Grounds cafe and music venue in Rotterdam, The Netherlands.