Meet Our Organizers
Emilia Albano, Italy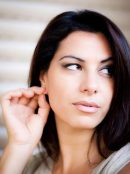 1) What does jazz music mean to you? To your community?

Jazz is a universal language that more than any other kind goes beyond cultures and their language.
2) Why are you celebrating International Jazz Day? Why is it important?

For this reason it is important to celebrate, because it represents an idea of society in which the Union of the experiences of the different musicians bring to life a unique composition.
3) What would you like to see happen through this day – short term and long term?
For my part jazz is not only quality entertainment. Jazz is mostly a continuous discovery. I hope this message gets to the participants and their curiosity leads them to want to discover more and more.