Global Interviews
Virun Lertpanyawai, Thailand (2016)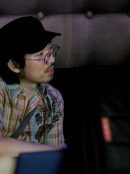 1. What does jazz music mean to you? To your community?
Since I get to know what jazz is for more than 10 years, I know what is my future and I'm happy that jazz became as a part of my life and also jazz music is the key to make the Sweets community keep growing together with our fans.
2. Why are you celebrating International Jazz Day? Why is it important?
This is the 3rd time for Sweets working with UNESCO Bangkok and I feel an honor to do something important for jazz music to jazz fans or even people who don't know what jazz is.
3. What would you like to see happen through this day – short term and long term?
For short term: Make people aware about jazz music and hope they'll became jazz fans. For long term: Wish someday jazz scene in Bangkok develop to the same as NYC jazz scene.
Virun Lertpanyawai (Bob) is the founder of the Sweets jazz community in Bangkok, Thailand.