Global Interviews
Shon Campbell, Myanmar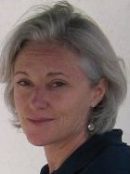 1) What does jazz music mean to you? To your community?
For me personally, it gives the chance to dance – that is to dance within a song, to experiment and never sing the same way twice! It's hugely enjoyable but I so rarely have the chance to find musicians who are free to play. Here we do have some good musicians but, as noted, they almost have to pay to play which means we don't hear them!
2) What do you hope for in celebrating this Day?
I hope we will have a large crowd join us for the celebration – made up of various groups.
For the people who know and enjoy jazz – I hope they hear something old and something new that renews their interest.
For those that don't know jazz, including the children who come along (the event will be in a family-friendly venue), I am hoping they will get a good introduction to a wonderful variety of music that makes them want to hear more and realize that jazz has so many different styles.
I hope it gives others a window into the talents of some of Myanmar's musicians, and especially that it leads to support to allow more of them to work full time on their music. This is a major issue in Myanmar as we have very few venues and events and these generally offer just transport and drinks/food for the musicians which means they can only play in their spare time and often not the music they would like to play! Also all that is organized tends to be focused in one city, Yangon, and not yet shared more widely. I really hope this event brings more interest for organizing a still larger event next year – perhaps 2-3 days of events with more local musicians if we can find them and some international musicians to raise the profile.