Global Interviews
Wise Music Society, Latvia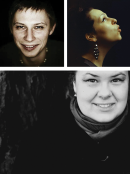 1) What does jazz music mean to you? To your community?
Many years ago, the jazz community in Latvia was huge. Jazz music was played in almost every club we had here, almost everyone knew who Charlie Parker was, and people knew the lyrics of the tune "Georgia" by heart. Then at some point there were only a few people left who could play jazz, only a few listeners who could appreciate the melody that was being born on the spot, and jazz went into a winter sleep, so to speak. Now jazz is sort of reviving, being reborn again; every year there are more and more young musicians who are interested in jazz, more and more clubs that are starting to organize jam sessions, more and more people who are attending jazz concerts. Since people in our organization are also jazz musicians, this is great news for us. We are glad to see that the work we are doing musically is finding its audience and we are glad to see how other jazz musicians are willing to contribute to the popularization of jazz in our society. We hope that someday very soon there will be names of Latvian musicians representing jazz music all over world and spreading the good vibe to every single person.
2) What do you hope for in celebrating this Day?
The idea of celebrating Jazz Day is to attract more musicians and more listeners to unite on this one day, to show the people that we have a lot of awesome musicians in Latvia and to show these musicians that they do have their audience. We also want to show them hope in a bright jazz future, because it is very important to motivate musicians to make music. Also, we hope that more and more people will discover new musicians for themselves, as well as new music.
3) Why are you celebrating International Jazz Day? Why is it important?
The Latvian jazz community is very professional and jazz musicians have a lot to brag about. Their technique is at a very high level, their improvisation skills are exceptional and their inner world and creativity is just something that inspires people around them, Despite this, our jazz community is relatively small and young. This is why this day is so important to us. It is a reason to show the rest of the world that we are here and we love what we do. This is why we are celebrating.