International Jazz Day in Osaka, Japan - April 30, 2014
Japan has long been recognized as a devoted consumer of jazz music. As Blue Note Records producer Michael Cuscuna once noted, "Japan almost single-handedly kept the jazz record business going during the late 1970s," and the country boasts a seemingly endless number of first-rate musicians. Less well known is the fact that jazz was a part of the Japanese cultural scene for nearly a quarter century before the music's huge popularity in the postwar period, which produced Japanese counterparts such as pianist/arranger Toshiko Akiyoshi, alto saxophonist Sadao Watanabe, and clarinetist Eiji Kitamura.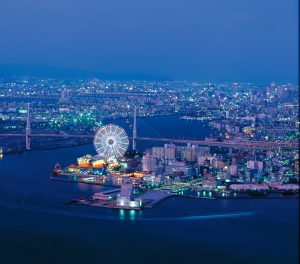 Jazz arrived in Japan as early as 1921, when Shigeya Kikuchi, a young man serving as secretary to his father on a U.S. business trip, returned with a load of Dixieland 78s. Japan's own "Roaring Twenties" began when dansu netsu (dance fever) took hold in the ballrooms of Osaka's Dōtonburi district. In 1923, violinist, bassist and Kōbe native Ichiro Ida created the first professional Dixieland orchestra, called the Hilarious Stars. In 1928, the Victor and Columbia labels established subsidiaries Japan Columbia Records and Japan Victor Records, respectively. "Watashi no Azuna" ("My Blue Heaven") and "Tokyo March" were popular songs. By 1935, Nisei (foreign-born children of Japanese immigrants) singers had come to Japan, along with many Filipino musicians. Two of the latter, Francis Kokiko and Raymond Conde, would become the core of a popular post-World War II combo, the Gay Septet. This group in turn produced drummer George Kawaguchi – whose 1953 trio recording of Gene Krupa's "Drum Boogie" would inaugurate major Japanese consumption of jazz – and tenor saxophonist Hideo "Sleepy" Matsumoto.
A 1943 government order prohibiting jazz failed to stem public interest, and with the post-war Occupation, jazz resumed its steady ascendancy. Bebop from the United States was accessible because of recordings and radio shows. Many Army clubs and Air Force bases featured Japanese musicians playing only jazz. Night clubs geared specifically for jazz sprang up in Tokyo, Nagoya, and Osaka and by 1954, more than 170 radio broadcasts were disseminating the music throughout the country, broadcasting live jazz performances from night clubs and dance halls. Along with clubs and cabarets, kissaten or jazzu kissa (jazz coffee houses) fostered the rapid popularization of jazz, providing employment and hands-on "schooling" for Japanese musicians. Aspiring artists such as pianist Toshiko Akiyoshi would frequent such spaces to listen to LPs.
At the close of the '50s, both recording opportunities and radio presentations of the music flourished. The leading Japanese jazz magazine Swing Journal, which at one time enjoyed a greater circulation than American counterpart DownBeat, conducted a critics' poll modeled on the American equivalent that highlighted the achievements of Japanese artists.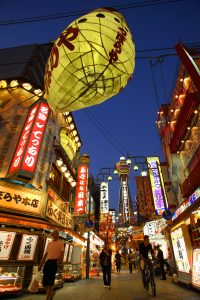 The '60s and '70s saw increased contact between the Japanese and Western jazz scenes. The period from 1961 to 1964 has been called the "rainichi ['come to Japan'] rush, with more than 70 acts including Art Blakey's Jazz Messengers, Sonny Rollins, Thelonious Monk and Miles Davis crossing the Pacific to perform for increasingly receptive Japanese audiences. Japanese musicians like Toshiko Akiyoshi and Sadao Watanabe contributed in the other direction, studying at the Berklee College of Music and performing with major international artists. Notable jazz fusion groups Casiopea and T-Square formed in the mid to late '70s, and Casiopea's debut album featured influential American artists Randy Brecker, Michael Brecker, and David Sanborn.
At the same time, native artists continued to advance the conversation over defining "Japanese jazz." When the producer of the 1965 Berlin Jazz Festival invited the Shiraki Hideo Quintet to perform, the band initiated a minor controversy by bringing along a koto player. In the late '60s, Japanese performers organized Shinseki Ongaku Kenkyu Jyu (the New Century Music Recording Institute), which focused on developing jazz of a uniquely Japanese character. The debate has continued to the present day, with no small amount of groundbreaking music emerging in the intervening years. One notable example is Masahiko Satoh's electrifying 1993 performance at Tokyo's Budokan stadium, in which Satoh merged 998 monks with his big band to interpret a traditional Buddhist ritual, Shomyo. Said Satoh of the production, "Maybe I go to an extreme trying to be local, but maybe that way, someday, you find you are very universal … if you go far enough into your own soil, you may go to the opposite side of the earth."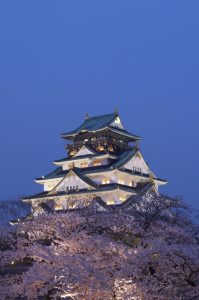 Today, Japan boasts jazz activity ranging from Hokkaido in the far north (Sapporo City Jazz Festival) to Kyushu in the far south (the city of Fukuoka commissioned Toshiko Akiyoshi's Kourakan Suite) as well as a host of venues in Tokyo, Kyoto, Nagoya, Yokohama, Kobe, and Osaka. Japan is also home to thousands of amateur big bands, one of which – the Albatross Swing Jazz Orchestra – resides in the sacred city of Nikko. The country has hosted numerous major festivals over the years, from the Yokohama Jazz Promenade, Mt. Fuji Jazz Festival, and Monterey Jazz Festival in Noto starting in the '90s to the more recent branch of the Monterey Jazz Festival in Kawasaki. The Jozenjai Streetjazz Festival in Sendai has recorded recent attendance as high as 740,000 people.
International Jazz Day 2014 Global Host City Osaka continues to live up to its reputation as one of the original incubators of jazz in Japan. Known in the early to mid 1920s as Japan's "jazz mecca," the city is the birthplace of influential early jazz artists such as Hattori Ryoichi and Nanri Fumio, and still houses many clubs and listening spaces such as pianist Hisayuki Terai's OverSeas Club, the St. James Jazz Club, The Royal Horse, Jazz Bar Bird, Yakata de Voce and Rug Time Osaka. Hailing from Osaka are numerous innovative artists and groups on the jazz scene today, including Atsuko Hashimoto, Asuka Kakitani, Tak Matsumoto, Noon, Akiko Tsuruga, and Indigo Jam Unit. They join the ranks of the countless first-rate musicians Japan has given the world: Toshiko Akiyoshi, Satoko Fujii, Sachi Hayasaka, Terumasa Hino, Hideto Kanai, Masabumi Kikuchi, Eiji Kitamura, Keiko Matsui, Takashi Matsunaga, Kosuke Mine, Meg Okura, Makoto Ozone, Masahiko Satoh, Ayako Shirasaki, Ryozo Sugiura, Yoshio "Chin" Suzuki, Aki Takase, Kotaro Tsukahara, Kenichi Tsunoda, Kazumi Watanabe, Sadao Watanabe, Hiromi Uehara, and Hozan Yamamoto, to name just a few. It is indeed fitting that a nation and a city that have given so much to jazz will now be at the center of worldwide celebrations in 2014.
– William Minor